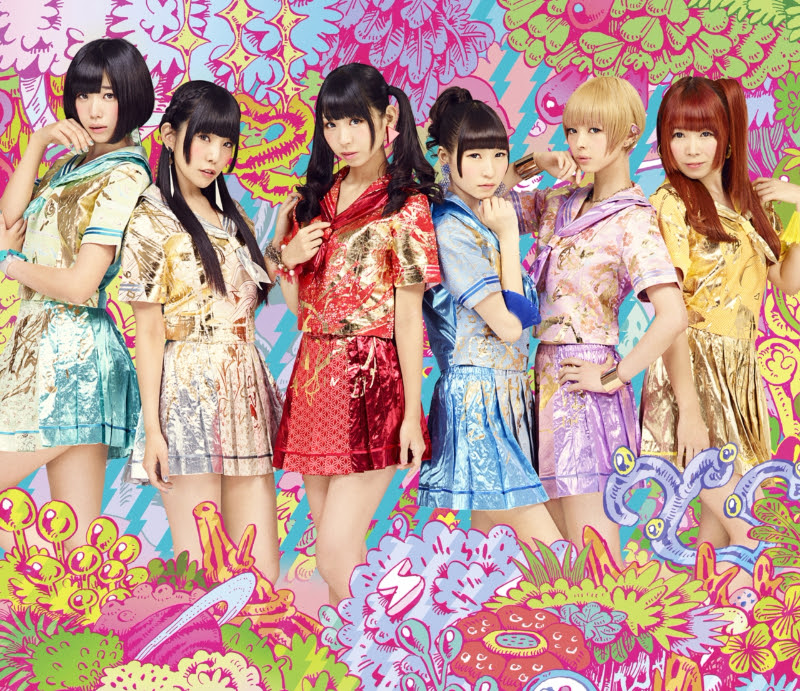 For anyone unfamiliar with Dempagumi.inc, they are a Japanese alternative idol group and fans are now rejoicing in the knowledge that, following their upcoming performances in the UK at HYPER JAPAN on the 11th and 12th of July, they will be releasing their album W.W.D.D internationally through London's JPU Records.
It is a big move for the Japanese idols as they have already been turning heads overseas with their 'insane mish-mash of styles' – by MTV Iggy and now they are bringing their explosion of joy and creativity from the Akihabara district of Tokyo to an international audience, giving an even bigger boost to music coming out of Japan.

W.W.D.D has already reached number 3 on the Oricon Album Charts in Japan upon its original release and the band have headlined some major arena shows since, including Nippon Budokan. They have also appeared at Japan's rock festivals, despite their music having pop aesthetics.
W.W.D.D will be have its official retail release on August 7 2015 but it is availably digitally on iTunes now.
Are you excited about this news? Are you a fan of the group? Let us know in the comments!