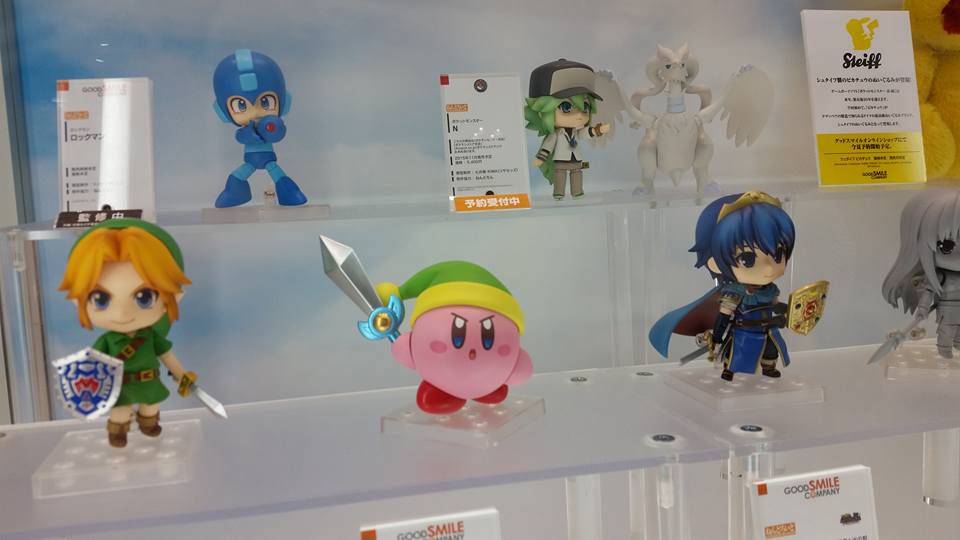 New Nintendo Nendoroids Revealed At Summer Wonder Festival
With Nintendo's recent money-making monster Amiibos selling far better than expected, the news that they are yet again teaming up with the creators of the popular 'Nendoroid' figures is quite a shock. Nintendo and Capcom have teamed up with Good Smile Company to bring five new Nendoroid prototypes, which were displayed at the 2015 Summer Wonder Festival last week.
The new figures displayed are young Link (Majora's Mask), Kirby and Marth (Fire Emblem). Both N (Pokémon) and Mega Man were recently announced before the convention, but this is the first time we have seen the finished prototypes. N will also include a large Reshiram figure, with the bundle being a Pokemon Center exclusive figure.
Nintendo and Capcom have worked quite extensively with Good Smile Company in the past, creating figures of Mario, Pokemon, Monster Hunter, The Legend of Zelda and even Animal Crossing. All Nendoroid figures come with changeable heads, various props and a stand.
None of these figures have been given a release date as of yet, but you can be sure that they will be available to pre-order on Good Smile Company's website.