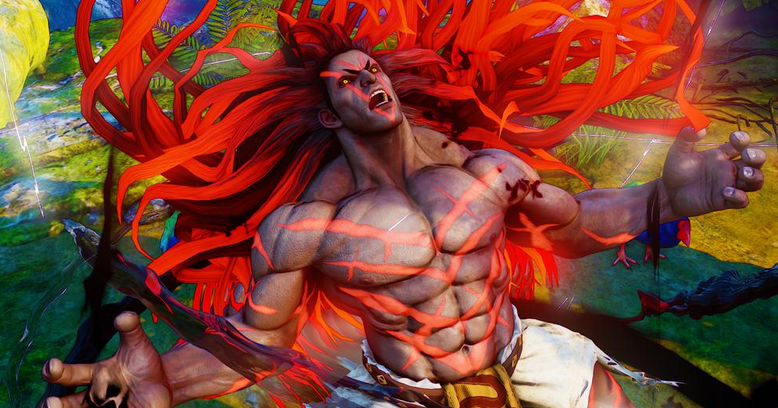 During the last few hours of EVO 2015, Capcom let loose a brutal bomb with a reveal trailer for the newest fighter in the Street Fighter universe, Necalli.
The Capcom Blog has issued a statement regarding this new character, stating, "Hailing from a mysterious background, Necalli utilizes a wild, animalistic fighting style to brutalize his opponents. There's no finesse here as all of his attacks have been forged through the heat of battle to inflict maximum pain upon his opponents. However, beneath the surface of the crazed warrior lies a hidden genius that is unleashed upon V-Trigger activation. Players who enjoy a straight forward,  hard hitting character will feel right at home with Necalli, as he possesses a wide variety of savage, close range attacks, as well as a command grab, all with the goal of demolishing his foes".
After the mixed reaction that Ken's recent redesign had on the player base, this reveal had to be impressive, and luckily it was. Necalli looks like a mixture of T.Hawk, Evil Ryu and even a little bit of Wolverine from Marvel Vs.Capcom 4. His design is fantastic, giving me some heavy Darkstalkers vibes. As a fan of larger, grappler based characters, I am definitely excited to see how Necalli turns out.
This news comes right off the heels of yesterday's announcement that all Street Fighter V post launch gameplay content can be earned in-game.
Street Fighter V will release for PC and PS4 in spring 2016, with an exclusive PS4 Beta launching July 23-28.
What do you think of Necalli? Let us know in the comments.