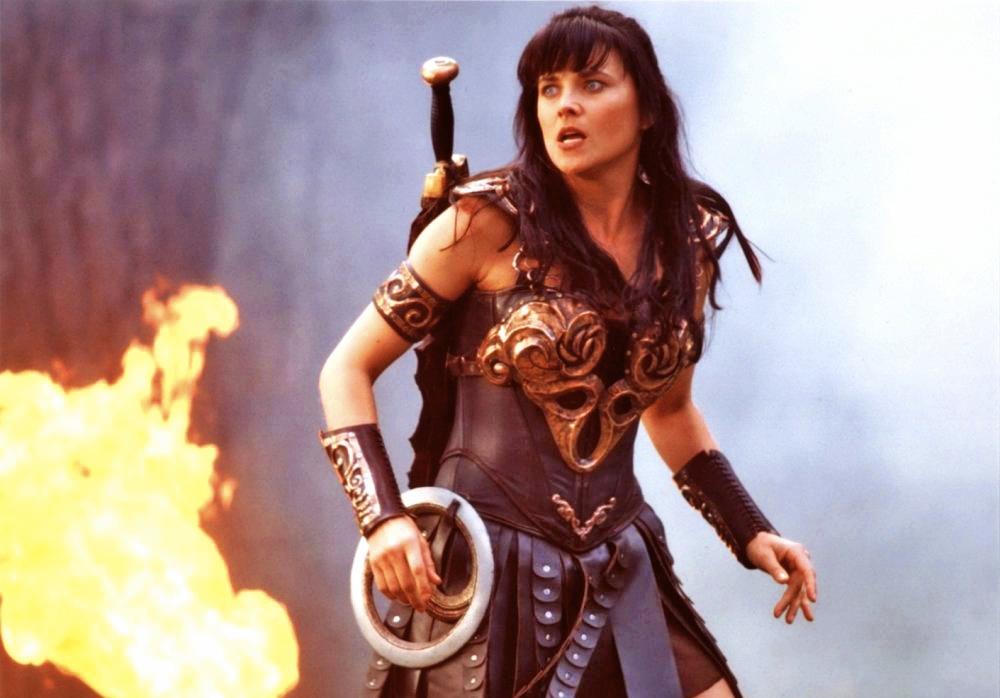 Okay, brace yourself, because this is good news but not quite the best news. NBC are looking into rebooting the beloved Lucy Lawless-helmed fantasy action series Xena: Warrior Princess. The Hollywood Reporter have the news that the reboot is in very early development, with just original executive producers Sam Raimi and Rob Tapert attached to the project so far, though they are currently searching for a writer for the series.
Lucy Lawless recently expressed interest in returning, but as of yet there's no word of her involvement. This reboot is being considered "modern" with producers looking for a combination of Lawless' strength, with the charisma and smarts of The Hunger Games' Katniss, which sounds perfect to us!
The other big question is what format this return would be in. NBC could go for a full-fledged 22 episode season, or consider something a bit more focused with maybe 10 episodes, a la Fox's The X-Files reboot which will have six episodes. Either way, it doesn't matter because Xena may be coming back to our screens.
Xena: Warrior Princess was a hit spinoff of the Hercules TV series in the 90s. It followed Xena as she made her way through a mystical land, battling Gods, demons and other such creatures as she went. It has been 20 years this year since the show debuted and it ran for four years, ending in 1999.
What do you think? Would you like to see Xena: Warrior Princess back? Let us know in the comments!