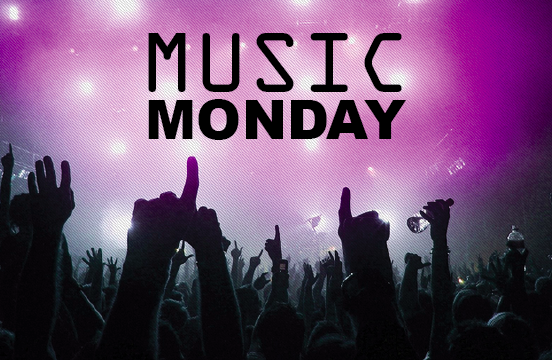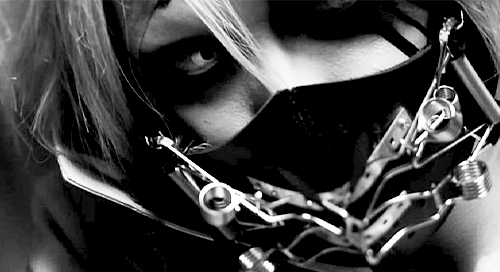 It's certainly been a long time since I've written one of these columns and the amount of music that I want to show off and talk about is reaching critical mass. I've always liked doing these columns with a theme, rather than a disaparate collection of tracks I just happen to like that week. One of the first columns I did with a theme was when I explored the world of Japanese metal, and it went down pretty well!
So, with the addition of K-Pop Ireland to the site, I'm back after more than a year to explore the side of East Asian music that appeals to me, and throw more rock, metal and visual kei nonsense at your earholes. Without any further ado!
Galneryus – 'Angel of Salvation'

I've always had a bit of a soft spot for power metal bands, despite what a lot of 'true metalheads' (bleh) have to say about the genre. The exact same things they point to as weaknesses are things I love despite myself, and Galneryus are a great example of that. Syu is an absolutely fantastic guitarist, as his numerous solos and shreds throughout this song show. The symphonic and orchestral elements are worked in very well, and their visual style isn't as over the top as some other Japanese bands. The video version of this song is 7 minutes long, already pretty lengthy, but the album version is double that length. As much as I like the song, listening to the same track for a quarter of an hour is a bit fatiguing, personally, so the abridged music video version is a perfect slice of power metal goodness. If you like bands like DragonForce, Stratovarius or Sonata Arctica, then definitely give these guys a listen.
Coldrain – 'The Revelation'

I'm genuinely surprised these guys aren't bigger than they are. In their home country, they're a huge draw, but they've never really caught on in the West the same way that, say, Crossfaith have. It's a bit baffling, because their sound is definitely within the realms of Western metalcore, and their lead vocalist Masato has a much better command over English than a lot of his countrymen (I believe he's half-American though, so that may have something to do with it…). 'The Revelation' does a lot of things that I loved about Bring Me The Horizon's album 'Sempiternal', with ambient touches here and there, crushing riffs and a good interplay between clean and harsh vocals (both of which are better than Oli Sykes', by the way). Now that they've been out on tour with the aforementioned Crossfaith and got a spot at Download Festival, hopefully they'll start hitting the big-time because ,with songs like this, they absolutely deserve it.
Yuyoyuppe – 'Degeneration'

There are exactly two songs featuring a vocaloid that I can bring myself to listen to: one is Porter Robinson's 'Sad Machine', and the other one is this. I spoke in my last column about how I have a shameful love of any kind of trance/electronic-metal fusion, and Yuyoyuppe puts out a solid effort here with a brilliant bassline. In this case, the vocaloid (IA, I think) actually serves the song really well, as the stilted, robotic nature and too-high pitch of her 'vocals' blends nicely with the song's electronic feel. Oh, and this is the guy who went on to write and produce 'Megitsune' for Babymetal, so the guy clearly knows his way around bizarre trance-metal.
Yousei Teikoku – 'Mischievous of Alice'

Symphonic goth-rock with some dance touches and female vocals? Yeah, sign me up for that! Yousei Teikoku have been making music since 1997, and in that time have composed title tracks for a number of anime series (none of which I've ever heard of, personally, but then again it's not like I'm some Japan-loving weeaboo or anything…*cough*). They're a bit of an odd band, in that I've never seen anyone combine gothic lolita, European faerie mythology and genuine totalitarian imagery before but it somehow works. It's bizarre and the music's good, so if you want to see what a darker take on Japanese female rock looks like, or just want to answer the oddly specific question "What would a gothic lolita fairy dictator look like?", give them a look.
Wagakki Band – 'Senbonzakura'

Okay, so 'Senbonzakura' might have started as a vocaloid song, but the Hatsune Miku version is still to this day like hot lead being poured into my ears, in that I'd really rather it not be in my ears at all. Thankfully, folk-rock ensemble Wagakki Band covered it and turned it into something I quite like. I'm a big fan of folk-rock/metal fusion, and love seeing traditional instruments used alongside guitars and the like. Yoko Suzuhana provides some great vocals, and the vibrant costumes place them squarely alongside Japan's other visual kei acts. Whether you like the original (*cough*rubbish*cough*) Hatsune Miku version or not, give this one a try because it might surprise you like it did me.
exist†trace – 'Resonance'

All-female melodic death metal? Yeah, alright, let's give that a try. Lead vocalist Jyou has a hell of a pair of lungs on her, and her screams are up there with some of her male compatriots in the Asian metal scene. They've got the typical over-the-top visual flair you only tend to get with Japanese metal bands and, while they might have transitioned into a more toned-down style (including a bloody cabaret-style jazz rock song of all things), songs like this prove that they've created some damn good metal in the past. They're a breath of fresh air, not just in the sense of being an all-female metal band (already rare), but because they don't make a big deal out of it. Unlike some females in metal, they don't tend to play up that fact or overly sexualise themselves, they're simply a group of damn good metal musicians who've put out some cracking songs.
nano – 'PONPONPON'

Saved this one for last because, while there might have been some crazy stuff up there, I guarantee this beats all of it. Yes, it's a cover of Kyary Pamyu Pamyu's mega-hit. What style is it in? Erm…lots. Over the course of three minutes, it goes between trance-rock, dubstep, metalcore (complete with chugging breakdown and screamed vocals) and a subdued section with a piano which switches to English for some reason. It's bloody mental and I love it because I am, essentially, a crap person with even more crap music taste. Nano is a fantastic vocalist, though, and some of her other songs are just brilliant, so if you want a more serious look at what this girl can do I'd recommend 'Magenta', 'Hysteria' or 'No Pain No Game' (which was apparently the title theme of some anime called BTOOOM!), but there's a whole host of her songs available on YouTube, from vocaloid covers to her professional work, so give her a listen!
Bonus Track: Imaginary Flying Machines – 'Tonari No Totoro'

None of the vocalists on this one are Japanese but the song is so I'm including it anyway! Italian melodeath band Disarmonia Mundi and former Blood Stain Child vocalist Sophia team up to create a melodic death metal cover of the My Neighbour Totoro theme. Feckin' death metal Totoro, man!
What do you think of these tracks? Which Asian powerhouses are you a fan of? Let me know in the comments!