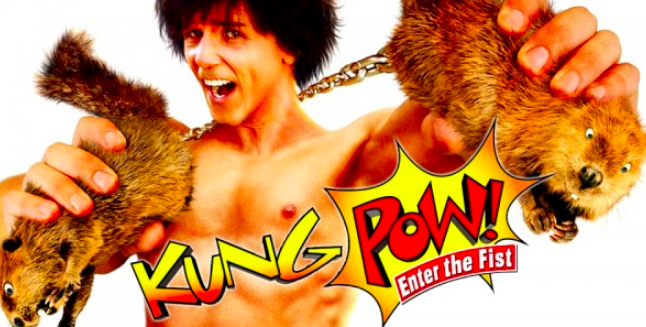 Steve Oedekerk's Kung Pow! Enter The Fist (2002) was a strange film made in a strange way. Writing for Consequenceofsound.net, Alex Young explains, "Kung Pow took footage from the 1976 martial arts film Tiger and Crane Fist, re-dubbed the dialogue, and digitally inserted Oedekerk's character (The Chosen One) to create an entirely new film."
For a film to be made in that way is strange enough. For it to get a sequel is stranger still. Yet Oedekerk mentioned it while appearing at Dragonfest on July 19.
Opinions on the first Kung Pow! differ radically, from the lovers to the haters. Still, with the sequel's story still undisclosed, there's no telling if it'll be any good.
Did you like Kung Pow!? Do you look forward to a sequel? How will it compare to the emoji movie in the pipeline? Let us know in the comments!