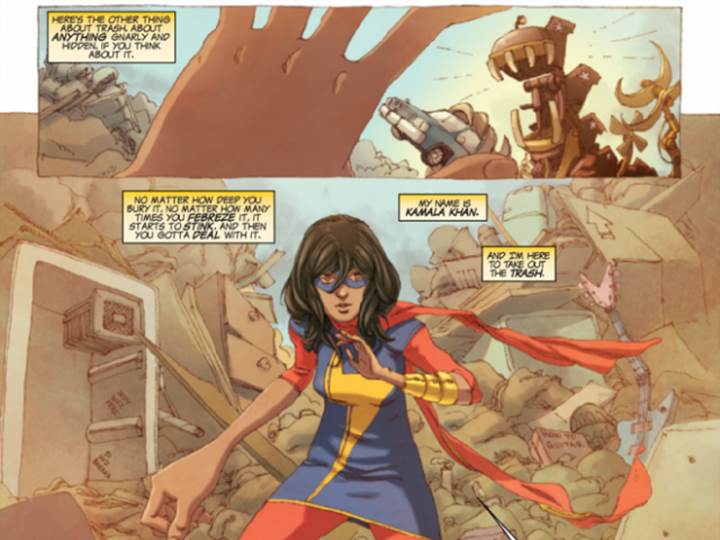 Kamala Khan Comics Being Adapted To Audio Drama
The massively popular Ms. Marvel comic series, created by G. Willow Wilson, is continually breaking new ground with their wonderful interpretation of a young muslim teenager dealing with the dilemmas that come with superheroics. Kamala Khan has quickly become one of Marvel's most beloved characters in their library. As of 2015, Kamala is taking another leap forward for Marvel as she enters into the world of audio dramas.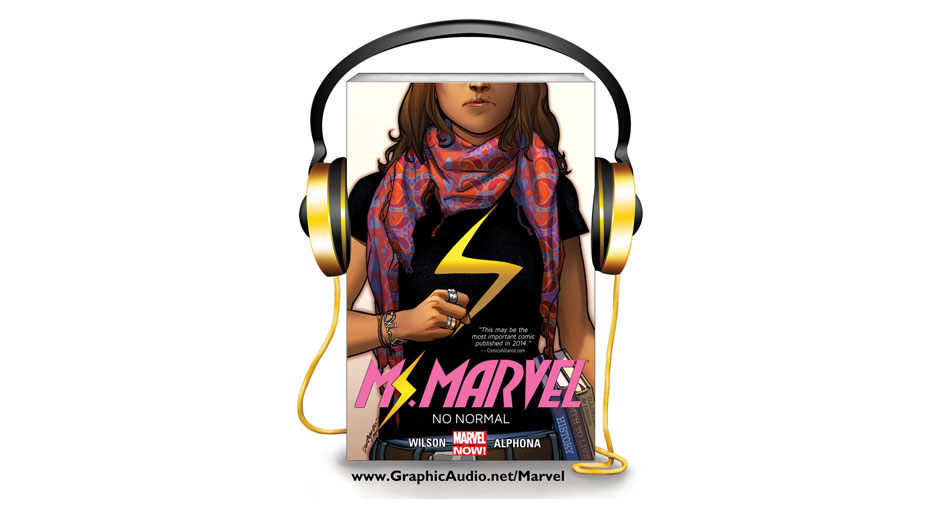 Ms. Marvel issues #1 through #5 will now be available in audio format as part of a graphic comic series that illustrates key sections in this initial origin story of the character. The special part of all this is that Kamala will be the very first Marvel hero entering into this unexplored format for the company. This is a major statement for the future that Marvel sees for the fledgling hero, and is a sign of trust in the continued popularity of the character.  Additionally, this will unequivocally pave a way for future properties to transition to this format, depending on the success of this experiment.
Just below you can get a tiny taster of what is to come from this upcoming product:

 Ms. Marvel – No Normal the graphic audio will get its official release on August 17. Give us your thoughts in the comments!