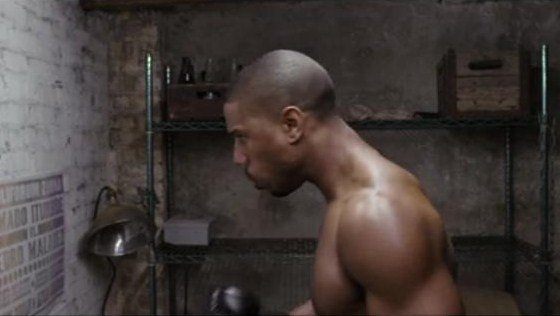 Another Rocky film is hardly something to get excited about – much less a spinoff. But this first trailer for Creed, the upcoming Michael B. Jordan-helmed sequel about Apollo Creed's son entering the ring packs a dramatic right hook that really leaves a mark.

Jordan is joined by co-star Tessa Thompson, who plays the singer and love interest in the trailer, as well as Tony Bellew, who plays his heated rival. Sylvester Stallone reprises his role as Rocky Balboa as a trainer for Adonis Johnson Creed, who searches him out to help become a champion boxer.
Creed is coming to theaters Autumn 2015.