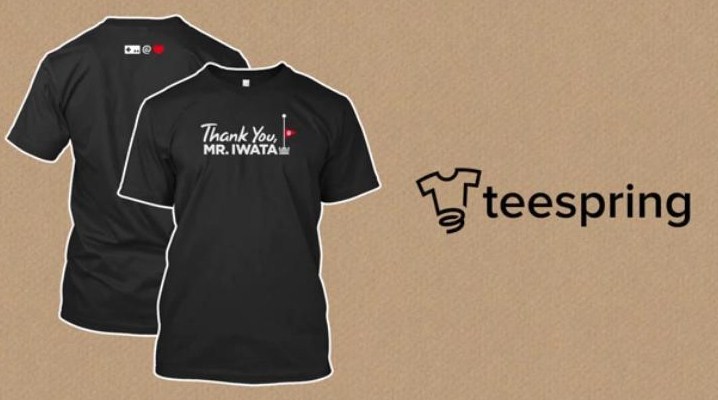 Satoru Iwata's passing is something that is still being felt by many of us because that's the kind of influence he was amongst the games industry. There's no way to adequately make up for his departure, but there are ways we can make sure his memory lives on. That's where the "Thank You, Mr. Iwata" Teespring campaign comes in.

The t-shirt is designed by YouTuber Artsy Omni and is available until this coming Monday via Teespring. ALL proceeds from the sales of the t-shirt will go to charity and cancer research, in honour of Mr. Iwata's passing.
You can view the t-shirts and decide if you want one here!