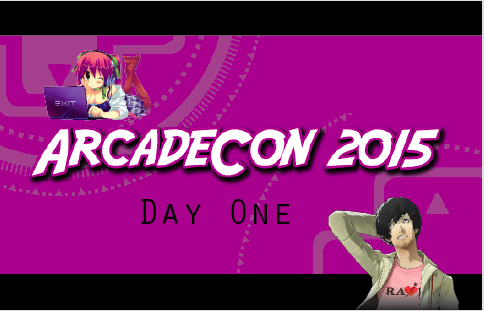 ArcadeCon Day 1: Getting Hyped For The Weekend

After months of planning, many mis-haps,  along with blood, sweat and tears from the convention directors and lots of the usual chair moving, ArcadeCon 2015 is finally here. It's a convention with a little something for everyone; if you're looking to get to know a few attendees you could swing by Speed Friending, or maybe you want to mingle with other terrible people during a Cards Against Humanity tournament, or perhaps you just want to chill out with an Iron Man cocktail at the Black and Gold Ball on the Saturday night. We've got you covered!
In case you needed any excuse to get yourself out of bed and make your way to the Crowne Plaza Hotel in Blanchardstown for a weekend of non-stop craic with fellow geeks, check out the video for last year's convention to get that nerdy blood pumping:

Have you heard of our Cheat 4 Charity table quiz? Anyone who's ever been to a quiz in any backwater pub in Ireland knows that most people who ends up with the top prize have had their phones in their lap for the whole game. You may have taken the moral route and left your smart phone in your bag, while shooting evils at the cheaters celebrating their winnings, but this year at ArcadeCon we've created an equal playing field! By donating €2 to charity, one of our lovely staff members will give you the answer to a question you're stuck on. Can't say fairer than that, right? Although if you plan on buying every answer (and there's always one!), you may be paying in the region of two hundred yoyos, so maybe give most of them your best guess!
Even if you're not doing too well, The Irish Pubcast will be hosting the quiz so you'll no doubt have a good time with your friends regardless of whether you win or not!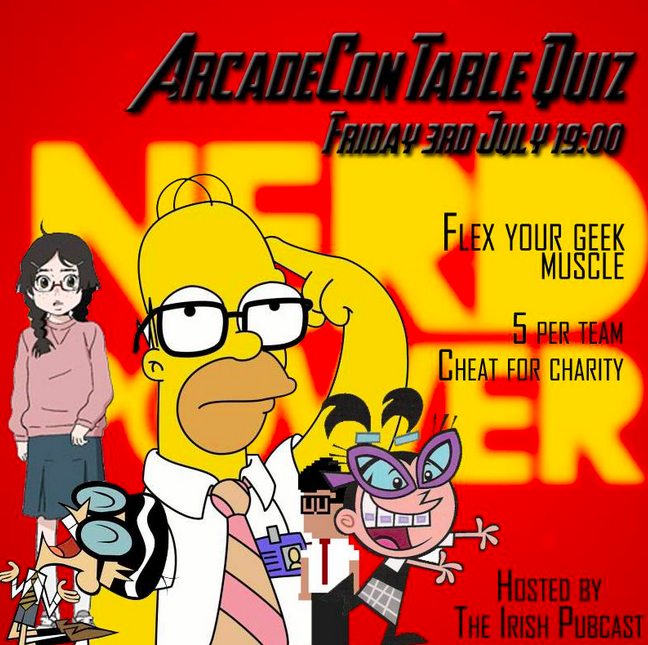 Whether you're stopping by the Magic the Gathering draft tournament or you're sitting in the Video Game Music: Soundscapes and Secrets panel, you have to make sure to drop by the Kapow Me! Cabaret Show.
Back once more (and this time it's super!), the burlesque and cabaret show is the perfect opener to get you hyped for the rest of the weekend. It'll feature some of your favourite performers (for those of you who have been to the convention before) and some flirty newcomers too!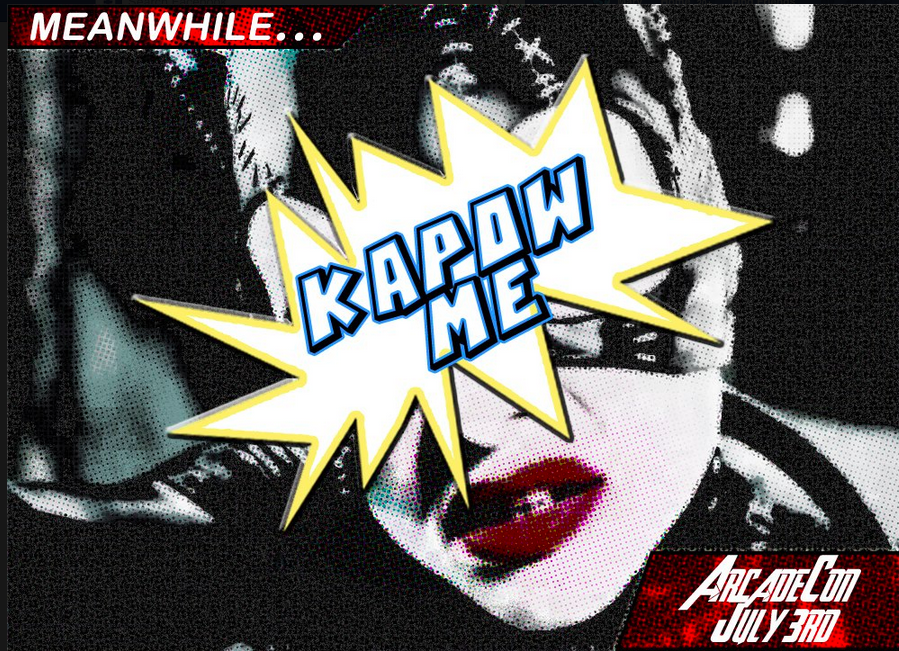 Friday itself is more of a day to get settled into the con, to meet up with friends (or make new ones), to grab a timetable and get your bearings and to enjoy an electric cabaret show to start off the convention.
Make sure to check out the Magical Girl 101 panel at 6pm (panel room 3) hosted by The Arcade's columnist (and resident anime expert), Céire Ní Eochaidh Dhálaigh and Kitty Burnell as they delve into the world of good, bad and bizarre magical anime girls.


Have you joined the ranks of the Shadow Rising and Arcade Force armies? All soldiers should report to the Battle Royale instructor on the Friday to check in and receive their targets. Remember: This is civil war. Forget everything you thought you knew. Allies are now foes and foes are your allies. May the games begin!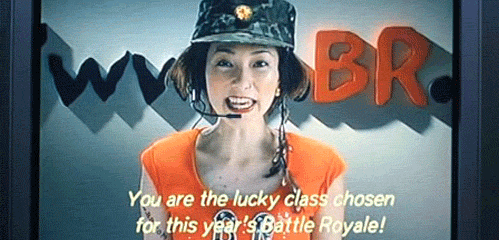 We always see a lot of dedicated and talented cosplayers over the course of the weekend, with last year being of a particularly high standard. Were you there at ArcadeCon 2014? Do you remember Missyeru? What did you cosplay as? Let us know in the comments! 
Did you see yourself in last year's cosplay video? Check it out now in case you missed it!

Finally, please ask any of our staff for help if you're lost or you're not sure what to try first, as we're always happy to help! Plus, if you're a fan of The Arcade then make sure to check out our table at the convention where you can meet our writers and have a chat, buy some cool merchandise and talk to us about writing for The Arcade yourself. Have a great con!