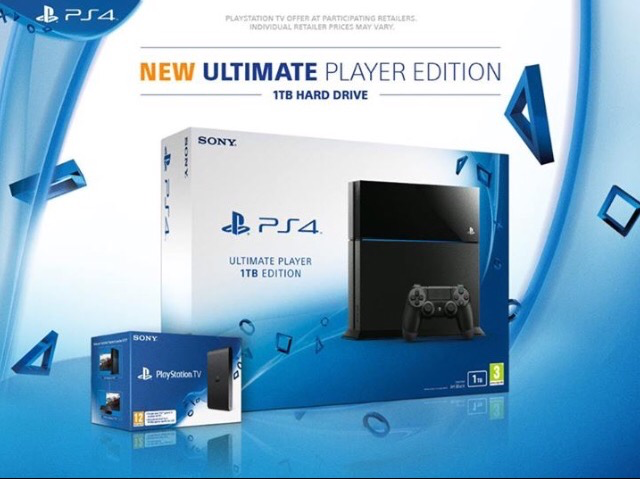 1TB PlayStation 4 Goes On Sale Today

Today's the day. Sony Playstation Ireland have announced via their social media that their 'Ultimate Player Edition' 1 Terabyte Playstation 4 and PS TV bundle is now on sale. The bundle itself will cost players €399.99.
Get our Ultimate Player Edition 1TB PS4 now! Pick yours up, with a PS TV for just €399.99. pic.twitter.com/dnNmFoNmI1

— PlayStation Ireland (@PlayStationIE) July 15, 2015
So if you feel you could benefit from having over 1,000 Gigabytes of memory on your gaming console and have the cash to spare, it looks like Playstation have you covered with the release the 1TB PS4 today!