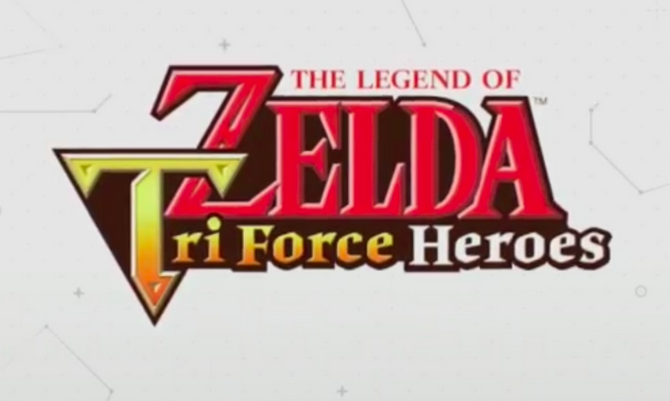 Nintendo was very clear that Zelda Wii U was not being shown at this year's E3 Digital Presentation. However, even though Zelda Wii U was missing the show, we did get two reveals of new Zelda titles heading to the 3DS.
The first game is a cooperative title called The Legend of Zelda: Triforce Heroes. The game will focus on solving puzzles with three friends in a new land that is entirely obsessed with fashion. Three different Links are all fighting to be the hero that the kingdom wants, so they are forced to prove it. The game features new gameplay mechanics, including the 'Totem Mode'.
This mode will allow players to stack onto each other's shoulders to get to higher places and aim at enemies. A new focus on craftable costumes will also change up how you play. Examples of these outfits are a samurai armour (Spin Attack Attire), a bomb costume (Big Bomb Outfit) and even a princess Zelda gown. These outfits will give players new abilities that will come in handy while traversing dungeons.

The Legend of Zelda: Triforce Heroes will release this autumn for 3DS.
The other game that Nintendo announced is a 3DS port of Hyrule Warriors, titled Hyrule Warriors Legends. This handheld version of the game will feature all content that was released for the original, including every piece of DLC released for the game so far.

The changes being brought to the game will be that you can now change characters mid battle, which is a feature many people wished was included in the original. Two new characters from The Legend of Zelda: The Wind Waker are also being added, as the 3DS version will include Tetra and The King of Red Lions.
Hyrule Warriors Legends will be released in early 2016.