Tom Holland Is The New Spider-Man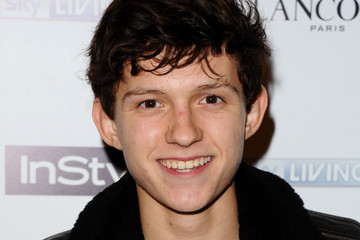 There's been much discussion and rumors on the subject, but Marvel and Sony have finally confirmed who the new Spider-Man is. Tom Holland will be Peter Parker for the MCU and for a new trilogy of Spidey films that is set to kick off with a Spider-Man solo film on July 28th, 2017.
Not only that, but the next solo Spider-Man film will be directed by Jon Watts, who has a film called Cop Car which is set to be released later this year.
Tom Rothman, Sony Pictures Motion Pictures Group Chairman, said, "I've worked with a number of up-and-coming directors who have gone on to be superstars and believe that Jon is just such an outstanding talent.  For Spidey himself, we saw many terrific young actors, but Tom's screen tests were special.   All in all, we are off to a roaring start." With Kevin Feige adding, "As with James Gunn, Joss Whedon, and the Russo brothers, we love finding new and exciting voices to bring these characters to life.  We spent a lot of time with Jon and find his take and work inspiring."
Tom Holland will make his on-screen Spidey debut in the upcoming Captain America: Civil War – you can read the full blog post on the announcement here.
What do you think of the choices? Let us know in the comments!