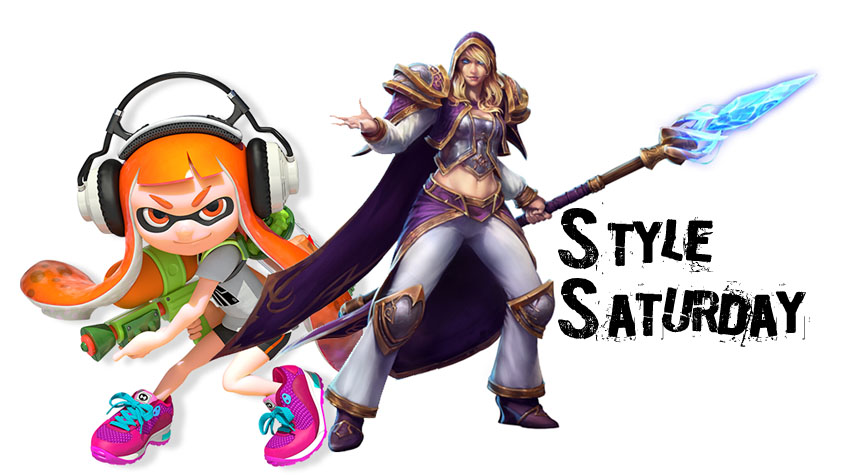 Style Saturday: Ink and Ice

This week, I've been mostly playing Splatoon and Heroes of the Storm and by that I mean every spare moment I have. Sacrificing sleep, cutting time out of my daily routine, (Coco Pops are just as good for dinner as they are lunch and breakfast) so I can literally spend every chance I have either making the world around me a little more colourful as a squid/kid, or trying my hand at crushing the enemy team's nexus! Life is good!
So, in honour of those hours I'll never ever get back, this week's Style Saturday is dedicated to these games. I've picked two looks: an Inkling inspired outfit and an ensemble worthy of Jaina Proudmoore herself.
My favourite thing about these looks? They're unisex with the exception of one or two items!
Inkling – Splatoon-itude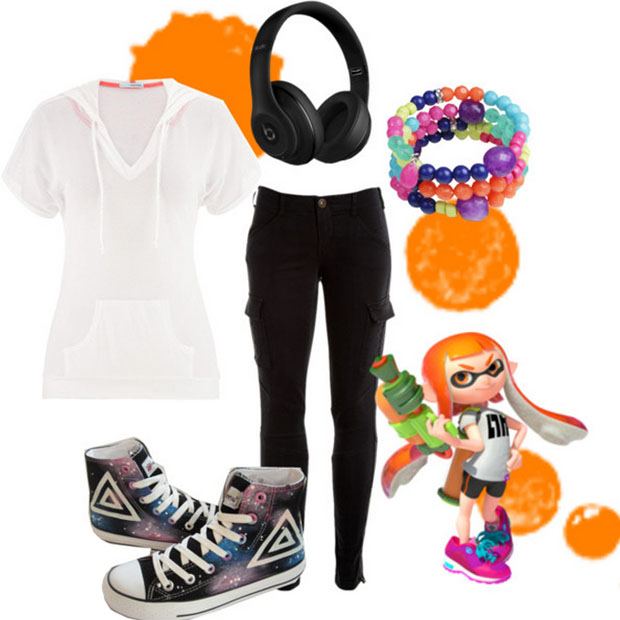 Splatoon is all about colour and shooting it everywhere! For this outfit, I wanted to keep the outfit basic, so black skinny jeans coupled with a short sleeved hooded tee will form our base. This is also a very light ensemble so if, by some miracle the Irish summer actually appears this year, you don't have to worry about overheating. The hoodie is also a mesh and I'd recommend a bright vest or light t-shirt to add an extra depth of colour that will really pop!
The accessories are the key to this outfit and I absolutely love the bracelet from JCPenney; the beads are reminiscent of paintball pellets. The shoes also add a little more colour to the outfit and can be themed with other outfits – the joys of canvas sneakers!
As I said, this week's outfits are unisex. A pair of mens skinny jeans, coupled with a similar short sleeved hoodie and guys can rock the same look. If you're trying to pick this up a little cheaper than the price below, Penneys are currently stocking a nice bright summer line.
Hoodie €26 Skinny Jeans €22 Bracelet €12 Sneakers €39  Headphones €26
Total €125
Jaina Proudmoore – Too cool for summer!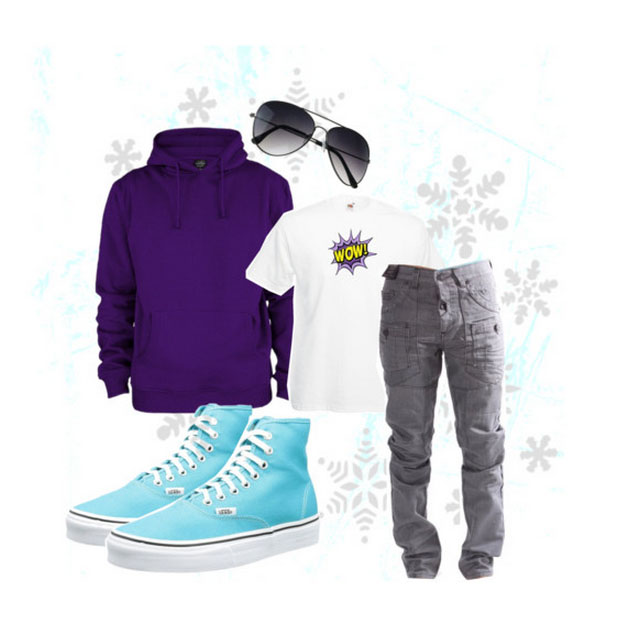 If there's anyone in world of Azeroth who can keep it cool even in the depths of summer, it's Jaina Proudmoore, the Ice mage. Jaina wears a purple hooded cloak trimmed with gold and, while this hoodie isn't splashing any gold, it's not going to break your bank. As I said above, the Irish summer might appear if even for a day, so you can pop this off and still show off your World of Warcraft pride with this cheeky t-shirt with a nod to the game!
These washed grey chinos are baggy and comfortable, with handy extra deep pockets for carrying that 3DS. They also really accentuate the ice blue in the trainers. Throw in these cheap aviator glasses and you're ready for the summer! If it does get really hot (and I won't hold my breath!), chino shorts are in stock in most clothing retailers right now, so you can swap them instead of the pants for some more comfort.
Hoodie €36 T-Shirt €14 Chinos €27 Trainers €41 Glasses €2
What do you think of the looks? Let us know what you're wearing this week in the comments below!
Editor-in-Chief, part-time super villain and hoarder of cats. If you can't find me writing, I'm probably in the kitchen!