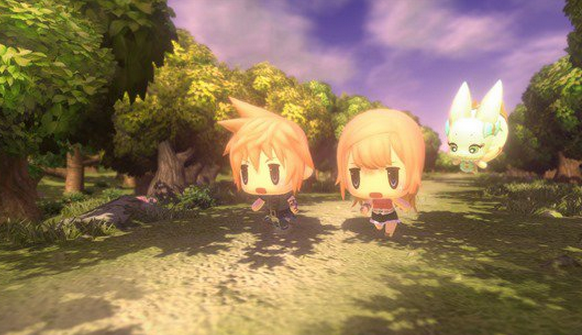 During the Sony E3 press conference this year, we got a sneak announcement for a new Final Fantasy title, World of Final Fantasy. The game looks to be a mixture of classic Final Fantasy world exploring and battling with an addition of a familiar system. This system allows you to call upon beloved creatures from the series, such as small chibi dark mages and behemoths.
The trailer also showed us that classic characters from the series will be making cameos, including Cloud (Final Fantasy 7) and The Warrior of Light.

World of Final Fantasy will release for PS4 and PS Vita in 2016.