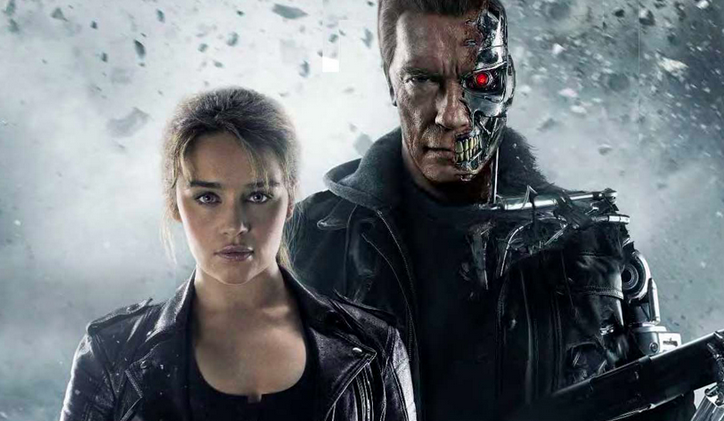 Paramount Release Behind-The-Scenes Footage Of Terminator Genisys
The highly anticipated film, Terminator Genisys, will be released on the 1st of July, but that doesn't mean we can't see how it was made before we view it! Paramount have released seven whole minutes of behind-the-scenes footage from the movie for all super fans to take a peek at.
Directed by Alan Taylor and starring Arnold Schwarzenegger, Emilia Clarke, Jai Courtney and Jason Clarke, the premise is a solid one:
"When leader of the human resistance against Skynet, John Connor (Jason Clarke), sends Kyle Reese back to 1984 to protect his mother, Sarah (Emilia Clarke), from certain Terminator assassination, an altered timeline is accidentally created. Sarah isn't a scared waitress; instead, she's a skilled fighter and has a Terminator guardian (Arnold Schwarzenegger) by her side to help. Reese sets out on an unexpected new mission to reset the future."
Check out the footage below:

Will you be going to see the latest Terminator flick? Are you a fan of Arnie? Let us know in the comments!