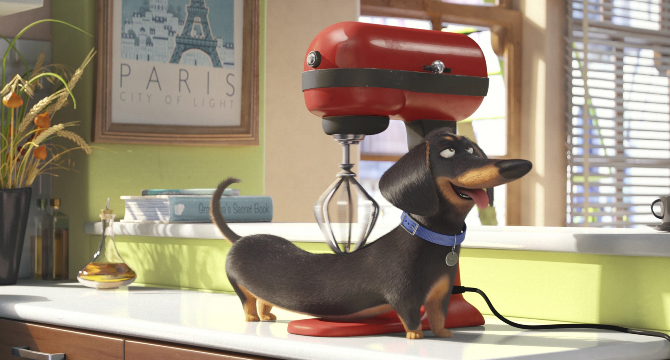 Hot on the heels of Despicable Me and Minions comes The Secret Life of Pets from Illumination Entertainment. A Universal Studios release that asks the question, "What do our pets do when we are not around?".
In traditional fashion for Illumination Entertainment, The Secret Life of Pets is a family comedy that is intent on making fun, cheeky references to parents as well as entertaining the kids.
The trailer below shows a snippet of what is to come:

The vocal cast boasts a healthy collection of currently trending stars as well as many comedy veterans. The film features the voices of  Louis C.K, Eric Stonestreet, Kevin Hart, Ellie Kemper, Lake Bell, Jenny Slate, Bobby Moynihan, Hannibal Buress and Albert Brooks.
We are holding out hope that this impressive line up and the wizards at Illumination Entertainment can deliver a fun comedy with plenty of memorable and magical moments.
The Secret Life of Pets opens on the 8th of July, 2015.