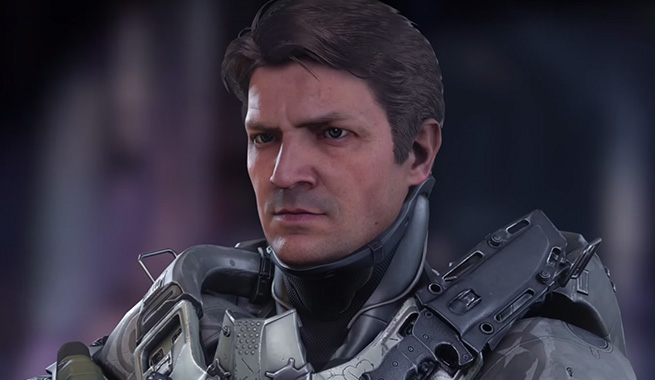 In case you weren't excited enough for Halo 5: Guardians, it's been confirmed that Firefly and Castle actor and all around geek legend, Nathan Fillion, will return to the series for the game.


Fillion is set to reprise his role as Gunnery Sergeant Buck, a role he first took on in Halo 3: ODST back in 1999 and for a second time in 2010 for Halo: Reach. 
"Eddie Buck is a career Marine that has seen more than his fair share of this war. He has had the dubious honor of participating in many of the wars' most vicious battles; including both the liberation of Harvest and the Fall of Reach. That he has survived through it all speaks volumes. Truly, if he was any better he'd be a Spartan."
It's not just his voice though, as Fillion will also be lending his looks to the part, with a very realistic capture of his likeness for the game.
Halo 5 is scheduled for release on the 27th October 2015.
What do you think? Will you be picking up Halo 5?
Let us know in the comments below!
Editor-in-Chief, part-time super villain and hoarder of cats. If you can't find me writing, I'm probably in the kitchen!