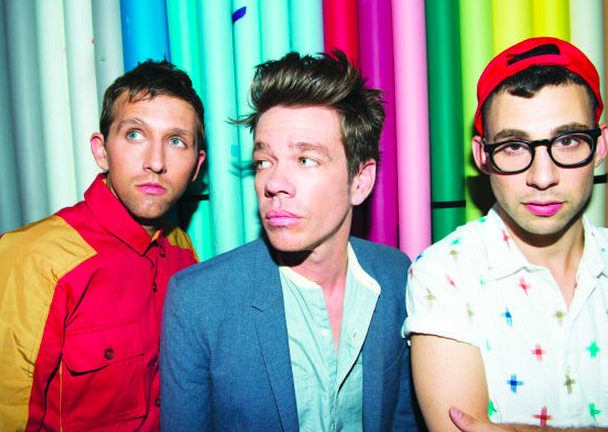 Ah, summer. That time when the sun is shining, the birds are chirping, the bees are scaring the ever loving crap out of you and you just can't wait to get up in the morning so you can stay in bed for a couple more hours. Well, that is unless you've got a summer job. There's simply no rest for the wicked in this case! Over the last few weeks I managed to land myself a job that required me to wake up at 6am and not get home until 8pm. As you can imagine, it was not the easiest task for a night owl such as myself so I figured, instead of complaining about it, I'd try to beat my morning misery with a series of upbeat tracks to force myself out of bed.
Redbone – Come and Get Your Love

Any of you Guardians of The Galaxy fans will no doubt remember this one. The opening scene where Starlord runs around singing this song into a space lizard microphone is indeed hard to forget, and it's also a really uplifting way to start both the movie and your day. Every time I hear this song all I wanna do is dance around kicking space lizards without a care in the world, and looking like a badass whilst doing so.
Imagine Dragons – On Top of The World
I must admit, I was never a huge fan of Imagine Dragons until their release of 'Warriors' for the League of Legends world championships. Before that, I liked their songs, but never really been bothered enough to look up their albums or anything beyond their chart releases. However, I am really glad I did. 'On Top of The World' is one of those songs that no matter what's holding you down, whether it's a tonne of pressure from life or just a comfy blanket, it's time to get up.
Walk the Moon – Shut Up and Dance

Whether you listen to the major chart releases or not, you have to admit this is a damn good song to kick off a summer. 'Shut Up and Dance' is catchy, upbeat, easy to dance to and unbelievably 80s. All I can think of when I listen to it is going out with my friends, dancing around, having a laugh and just enjoying my summer. And really, if that isn't a thought to get you through a week of work, I honestly don't know what is.
GD & TOP – Don't Go Home
It really wouldn't be my Music Monday without including these boys. Back in 2010 when BIGBANG were off doing their separate things, two of their members, G-Dragon and T.O.P, decided to work together on their own album. The result, for those of you who've never heard it, is amazing and filled with styles that you'd never likely hear on a BIGBANG album. 'Don't Go Home' is a great example of this, with its fun, playful video and classic style that blends beautifully with T.O.P's modern rap. This is a song that'll have you singing "Jibe Gajima, Baby!" all day long, whether you speak Korean or not.
BIGBANG – WE LIKE 2 PARTY

If you haven't guessed, BIGBANG is not only my favourite band, but they're five of the people in this world that if I had two seconds to just give them a big hug and tell them how awesome they were, I'd probably die. So, as you can imagine, when they started releasing their latest album in singles at the start of every month since April, I've been on a fangirl meltdown at least once a week. This band is not only incredibly refreshing and a joy to listen to, but they are, at their heart, just a bunch of kids who got swept into the spotlight. 'WE LIKE 2 PARTY' shows off that fun-loving side of them in a catchy, upbeat and mellow tone, and even has a video to match it with the boys running around with self-cams, having a great time and hanging out with their friends, the way we should all act during summer.
Fun – Some Nights
The one thing that discourages people from getting up in the morning is often the night before. Maybe you got chewed out by your boss, or lost every game you played or wrote a long article that didn't save itself, and you just don't wanna go through it all again. But the thing about this song is that, not only does it remind you that everything is uncertain, and yes, things can go wrong, but it also tells you to get your war paint on and face it regardless. You can't let one bad night decide how the next morning will go, so get up and go!
Fall Out Boy – Young Volcanoes

When all else has failed, rain clouds are forming and you know that, without a doubt, you just can't face the day ahead of you, there's really only one thing left to do; breathe deep, take a moment and scream a big massive "Fuck you!" to the world. That's what this song is to me, it's that moment when you just surrender yourself to the fact that sometimes shit happens, so you may as well go nuts and dance around a little bit without caring who sees. This song always has me belting out the chorus at the top of my lungs whenever possible, and that is exactly the kind of thing you need on a miserable Monday morning.
What are you listening to this week? Let us know in the comments!