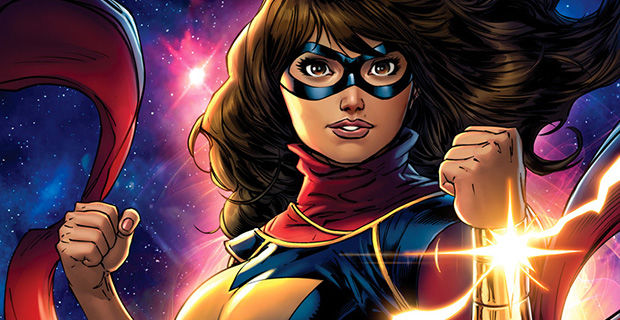 Kamala Khan To Make Animated Debut In 2016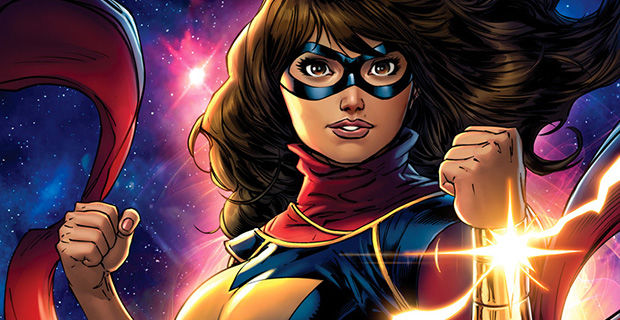 What Kamala Khan, the current Ms. Marvel, has achieved in her short life on the page so far is nothing short of remarkable. In just 15 issues, she's become one of the brightest stars of Marvel's line-up, and they are very aware of that fact. Come 2016, she will be making her animated debut in Avengers: Ultron Revolution.
The third season of animated series Avengers Assemble: Ultron Revolution is set to see appearances from Kamala as well as Ant-Man, Captain Marvel and Black Panther. This fits with Marvel's current movie line-up as the latter three all have solo films coming in the near future and Kamala is heavily rumored to be in the fray for a live action imagining. This animated appearance could be testing general audience reaction to the character ahead of pulling the trigger on further plans.
The official synopsis for Ultron Revolution is as follows: "In season three of "Marvel's Avengers: Ultron Revolution," the Avengers are not only shocked by the return of a vengeful Ultron, but they also encounter new threats like Baron Zemo, the Masters of Evil, the Inhumans, and the futuristic Kang the Conqueror. It's only with the help of heroes like Black Panther, Captain Marvel, Ant-Man and Ms. Marvel that they have a chance of surviving an all-out Marvel super hero Civil War."
Are you a fan of Kamala? Are you excited to see her on screen? Let us know in the comments!