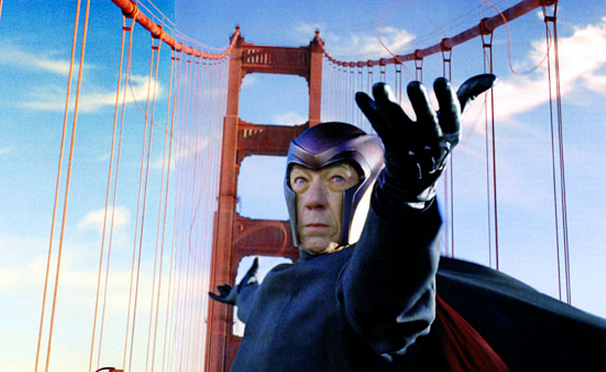 Ian McKellen Confirms He Will Not Play Magneto In X-Men: Apocalypse

Sir Ian McKellen, having just finished a very successful turn as Sherlock Holmes in his latest movie, Mr Holmes, has confirmed that he will not be playing Magneto in X-Men Apocalypse.

Earlier this year his friend and co-star, Patrick Stewart, who played the older version of Professor Xavier in the X-Men movies, apparently let slip that McKellen would be reprising his role. However, McKellen, in an interview with Digital Spy, denied this rumour.
"I haven't heard [the rumors], I don't think I am, no, no, they are currently making the film and I'm not in it," McKellen said. "I was very happy to be a part of the films but I have other things to be doing. There are compensations for not getting caught up in blockbusters."
McKellen played Magneto in the original trilogy before Michael Fassbender took over the role as a younger version of the iconic character in X-Men: First Class. Fassbender, as part of his three picture deal, will be in the upcoming conclusion X-Men: Apocalypse.
Although we won't be seeing McKellen in the next film, he is still a big fan of the franchise. "I've always thought the X-Men stories were superior, to my taste, to any other fantasy movies because they were about something," he explained. "I don't think there's much excitement in the wimp who becomes all powerful when he changes his underwear. But X-Men is about what it is to be different, what it is to be a mutant, and society's attitude towards difference and all that. That's an important social thing to discuss."
Check out our review of McKellen's latest film, Mr Holmes, and let us know what you think of his absence from X-Men: Apocalypse in the comments below.