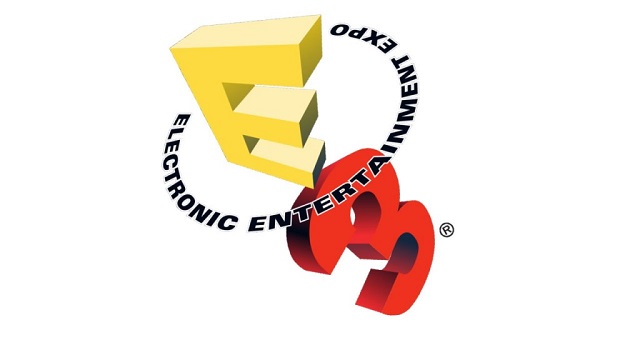 Press Start: E3 Extravaganza
First of all, let me say hello to everyone and welcome to my weekly column 'Press Start'. Every Monday I am going to do my best to bring you something game-related for you to read in work on a Monday (let's be honest, no one works on a Monday, we browse the internet). It will be pretty open-ended in terms of areas of gaming or topics in gaming, but here is the best part. I want you guys to be involved as much as possible.
The best way to do this is by starting today's column on E3 and what I am hoping is going to be there and what I'm surprised is not going to be there. You can get involved by simply reading and asking questions in the comment section below, or even simply by giving me a suggestion on what you would like to hear my opinions on such as games, characters, mechanics or conventions.
Okay so let's start. As you can see, the picture above gives you all the info and times worldwide for E3 (you are welcome). We have pretty much all the usual companies on that list, so I'm not going to delve into who is and isn't there as it's pretty much the same every year and all console companies are represented. However, when it comes to games it can always be hit or miss with titles.
You're in luck this year as almost every title imaginable will be at E3 in some shape or form, so we have no bad news to report on this side. I have a dream list of what I would love to see and exactly what I would like to see.
I would love to see more
Rise of the Tomb Raider
. I would like some game-play but I would still be happy with another thrilling trailer like the previous two trailers. They were epic! I want them to show off and give a little more information on how they'll continue Lara's origin story and what they might have planned for her. I would also like to find out possibly what countries she will be visiting or will it be like the previous game and be based on an island. There are still so many unanswered questions regarding the game. However, it was revealed a while back that it's only a time exclusive for Xbox One, which pretty much means that PS4 will have it (just a little later). Are any of you guys looking forward to this title or have any doubts about it? Hit me below.
Second on my list is
Uncharted 4.
I need so much more of this game in my life and I need it now. We have only one trailer to go by so far and a few little creation videos. But it's not enough! I want more! I would love to see a demo or some game-play. So far, we've had a few peeks into the game and we've been told it's pirate based and will be a lot darker in terms of tone. I really like the sound of this. But not much more information has been released yet. I would actually love if Chloe got a lot more of a role this time around. She was fantastic in
Uncharted 2
 and then all of a sudden in 3 she was barely ever around. I love the bond she and Nathan have.
It's also quite entertaining. I am really hoping we get some character announcements and maybe more of an in-depth trailer to give us a bigger picture. What do you guys want to find out about
Uncharted 4
?
I would love to be shown a huge push in development for
Final Fantasy XV
. It's been 8 bloody years and to be honest I'm starting to no longer care anymore. I played the recent demo and wasn't really impressed. For the first time ever in my life I was disappointed over a
Final Fantasy
game! However, in fairness, the demo was nothing but running around a field with two or three mediocre quests in terms of entertainment. So I will hold on and hope. To be honest, though, the next-generation tech demos that Square-Enix released were amazing and I want that level and standard for
Final Fantasy XV
. So let's hope they got off their asses and made a huge leap forward and can offer us something truly amazing to get us hyped again. Are you guys sick and tired of
Final Fantasy XV
already or are you still as excited as a gwarking Chocobo?
I cannot wait to see
Fat Princess Adventures
. I absolutely loved
Fat Princess
on the PS3 and it brought me months of non stop fun. It's cheeky, gruesome and just plain hilarious. It's also extremely difficult at times. If you guys haven't played this I suggest you get straight on it after reading this. The only thing I'm worried about is the fact that
Fat Princess Adventures
is a completely different style of game altogether. This, of course, could be great but could just as easily be terrible, especially since they got it perfectly right the first time. Still, I really hope we get to see a demo of this game and see exactly how it is going to work and I hope it still has that cheeky fun attitude.
Last but not least, I cannot wait to see
Mass Effect 4
! I shouldn't even have to explain but I suppose I will.
Mass Effect 3
was by far the best in the franchise so far. I love this game due to the amount of options you have and how each game can have a knock-on effect in the next game. I also think it has been the best in terms of adding the LGBT community into games seamlessly. I hope
Uncharted 4 
builds on all of this and raises the game to a completely new standard of gaming. For me,
Mass Effect 3
 did do just that and I am sure
Mass Effect 4
has definitely got a chance to do it again. I also loved the story of the Wraiths and they genuinely scared the living hell out of me. So, make them bigger and more creepy please?
Of course there are plenty more games to be seen and talked about, but I just don't have the time for them all. However, any games I missed out on that you would like me to touch on next week just let me know below and I'll give a little shout out in next week's piece. Until then, enjoy E3 and if anybody is interested I will be live on Periscope watching the Sony press conference. You are more than welcome to watch and chat with me! Just add me on the Periscope app and find me under thegoldencloud.
Let me know what you think of the E3 lineup in the comments below. See you guys next Monday!