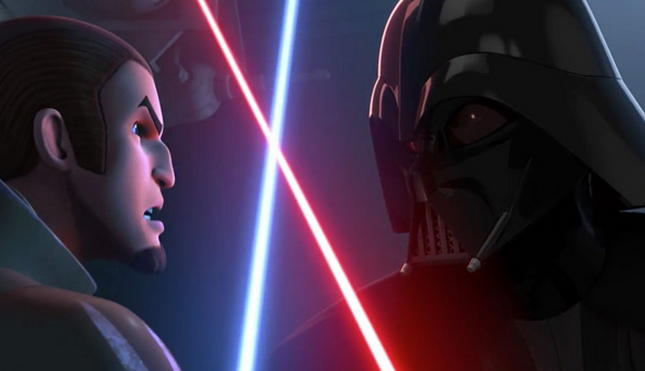 If you've been keeping up with the previous trailers released,  then you're as worried as we are about the crew of The Ghost going head to head with the Iron Fist of the Empire, Darth Vader. 
Vader is an unstoppable force in every sense of the word in the latest trailer. The Inquisitor dogged our heroes 'til the last hour in the first season, so how well will this rag tag group stand against a Lord of the Sith?

Star Wars Rebels returns this week with an hour long special! 'The Siege of Lothal' premieres on June 20th on Disney XD.
Are you excited for the return of Star Wars Rebels? We sure are! Let us know in the comments!