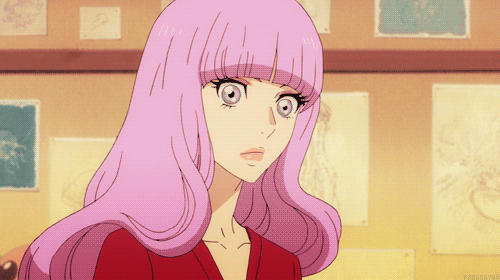 Cosplay Closet: Fantastic Wigs And Where To Find Them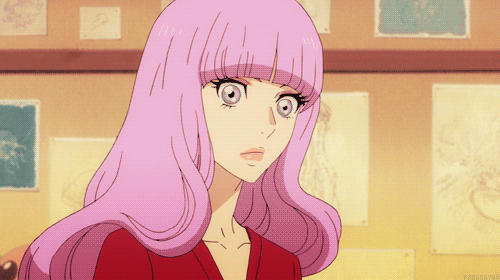 When it comes to cosplay, a wig can be one of the most important aspects in getting that look just right. In fact, some might argue that without that perfect shade or perfect cut, you could go unrecognised, even with the most perfect outfit. Now, not all of us can cut and colour our hair every time we want to try something different, so choosing that right wig is like ordering your very own hairdresser in a box! (And that comes without the usual "Go anywhere nice this year?" chit chat!) So without further ado, we're going to give you some tips on where you can get some of the best wigs out there for your cosplay… or y'know, your day to day life.
ARDA WIGS
Arda Wigs are my usual go-to wig suppliers due to my own love for lace front wigs and how unbelievably natural they can look. When done right, of course. Lace Front wigs can be a little tricky to figure out at first, but once you actually know how to deal with them, you'll never want anything else.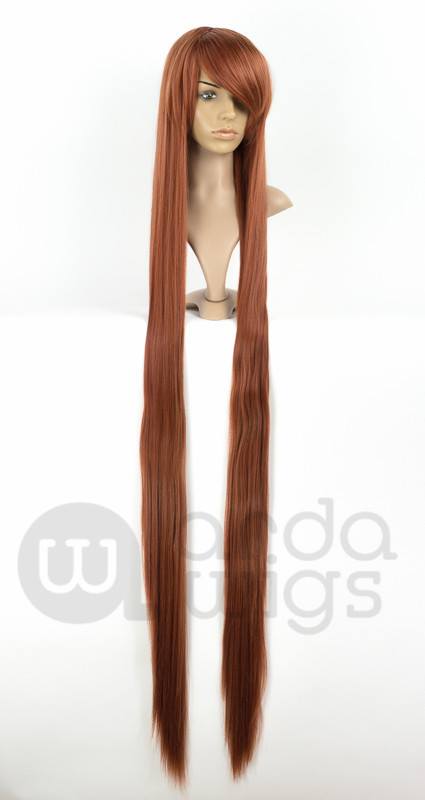 Of course, not everyone wants a lace front and Arda supplies everything from short 'Rocky' (2-3 inch fibers) to very long 'Delilah' (60 inch fibers). Arda also supplies unique styles from back ponies to twin tails, and yes, even a mohawk (cleverly titled 'Rufio').
Their catalogue is one of the best for diversity; not only when it comes to style, but also when it comes to colours and their 107+ different choices! Each different colour, from blonde to black to blue comes with its own colour chart on the website so you can choose the perfect shade for your character.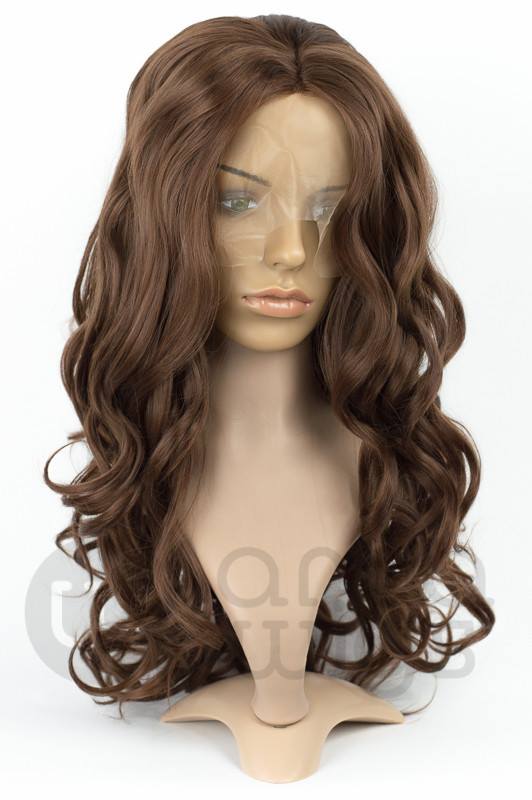 Arda even has supplies of colour rings and samples for you to buy and take home, along with their various range of accessories. Hair clips, razor combs, wig heads; you name it, Arda probably has it.
Their quality is fantastic; thick, beautifully styled wefts which are easy to sew into and cut away, a very comfortable lace front and a generously sized wig cap. Their shipping costs to Ireland are not going to cost you an arm and a leg either! Depending on your package size, a USPS First Class package is going to cost you anywhere from €9.17 ($10.20) to €26.98 ($30.00) and will, speed willing, arrive within a week to two weeks! Their customer service is fantastic, with their email provided just in case you have any problems, or maybe you just need a little colour or style suggestion for a character. Arda are more than willing to help you figure things out!
Pricing: 3/5 (a little pricey, but worth it for the quality!)
Quality: 5/5
Shipping time: 4.5/5
Variety: 5/5
COSERSTUDIO – EBAY
Coserstudio are an eBay shop and seller who I could literally browse through for hours upon hours and still find myself surprised by new wigs I hadn't seen before! Not only pre-styled wigs, but pages of lace fronts to be admired and bought at quite a nice price!
Their lace fronts range from €54.66 (+ €2.75 postage) to €49.15 (+ €2.75 postage) with a various array of colours and styles! From black to orange, from long to short, from poker straight to curly. You've got your pick of the bunch with this seller when it comes to lace front wigs. You could even go for an ombre colouring, or maybe you want black roots with blonde on the ends; you can even purchase that if that takes your fancy!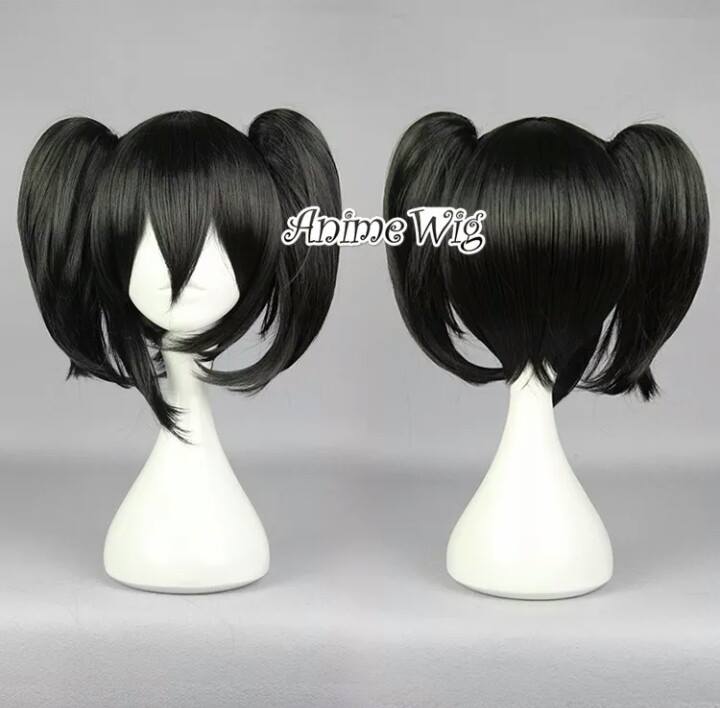 Of course, not all of us are expertly skilled when it comes to styling a wig, especially with certain characters, like anime characters can be a pain to style when it comes to their hairstyles!
Whether you want to be Miku for a weekend, or maybe you want to munch on some apples like Kyoko from Madoka Magica, or maybe you're more into Kantai Collection right now and you'd like to appear as Kongou; they even have something for that!
Their shipping time is fantastic. They'll issue a week of wait time after you have paid for your item, then they'll deliver with this promise. I've had the pleasure of speaking with the owner of the eBay shop and they are willing to help with different queries, and are extremely professional in their communications.
Pricing: 4/5
Quality: 4/5
Shipping time: 5/5
Variety: 4/5
WIGFASHION – EBAY
Another of my new favourites when it comes to browsing wigs, Wigfashion, have an even greater selection than Coserstudio! Seeming to focus mostly on character wigs, they have the most fantastic and diverse range of pre-styled wigs which can take the pain, sweat and tears out of styling something yourself! Yes, they even have a range of League of Legends wigs which you can choose from as well, and with that growing in popularity, you can't blame them for jumping in with two feet!

Their lace front wigs (again with the lace fronts!), are so beautiful that I want to buy one of each! They make each of their lace fronts by order so it can take some processing time to get one, but you do get something which has been made specifically for you. For most of the lace front,s you can choose the length of the hair and can choose from straight to curly, from blonde to black.
Unfortunately they are a little pricey, especially for their lace fronts, with the most expensive option topping the scale at €152.66 and other shorter character wigs coming in at €112. However, you can get some of the cheaper options at €19.67. One great thing about WigFashion is that their shipping is free, so you are only paying for the wig itself with no shipping charges!
Their communication is top notch and they come across as extremely professional, talking you through each and every thing you need. If you happen to need something a little faster, they can arrange expedited shipping for you so that your wig will get there on time for whenever you may need it! If you need something, just drop them a line!
Pricing: 3.5/5
Quality: 4/5
Shipping time: 3.5/5
Variety: 5/5
Have you bought wigs from these companies before? Do you know of cheaper alternatives? Let us know in the comments!
[Words, Lauren Murphy]