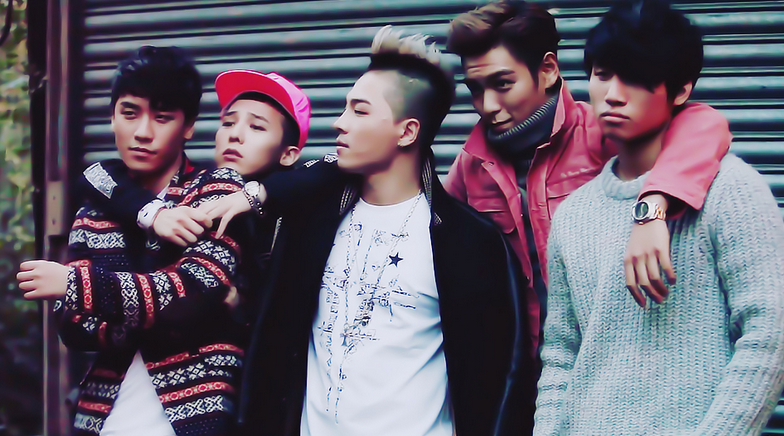 Have you listened to every song in the charts and found nothing you enjoy? Have you ever spent hours in a music store only to leave empty handed and yearning for something new? Something that you may or may not even understand the lyrics of? Then it's about time you tried K-Pop, my friend! In this article we're delving deep into the subject of K-Pop in an effort to not only spread the love for the genre, but to open people's ears to a world well beyond 'Gangnam Style'. 
Korean Pop, or K-Pop, is a subgenre of music from South Korea. While the term can be applied to pretty much any kind of popular music in Korea, the genre itself is known for its outlandish visuals and unique style. The beginning of modern K-Pop was seen in 1992, when a group called Seo Taiji and Boys released their debut single, 'I Know'.
The songs' upbeat rap, western-inspired style and catchy chorus took Korean audiences by storm, earning the single the #1 spot on the charts for a consecutive 17 weeks, a record which was only broken 15 years later by BIGBANG's 'Lies'. 
Seo Taiji and Boys' success is marked as the turning point of modern K-Pop, but the group only ran for about 4 years before they split. Former Seo Taiji and Boys member, Yang Hyun-Suk followed his departure from the group by creating his own record label, YG Entertainment, which boasts artists such as BIGBANG, 2NE1, Winner, Ikon and Psy. It should also be noted that while YG was not the first of the many entertainment companies to spring up around that time along with other companies such as SM, JYP and DSP, it has proven to be one of the more successful companies for expanding their audience outside of Asia with their most notable achievement to date in this endeavour being the global success of PSY's 'Gangnam Style' and 'Gentleman'.
So began the rise of Hallyu or the Korean Wave. Hallyu is the term used for the rapid spread of Korean culture since the 1990s, with K-Drama and K-Pop leading the trend. With Korea being one of the biggest exporters of entertainment and culture, The Economist has dubbed Korean pop culture as 'Asia's foremost trendsetter'.
During the turn of the 21st Century, K-Pop music began to garner a lot of popularity in other Asian countries. In 2002, during the World Cup hosted in South Korea, Baby-VOX's single 'Coincidence' became the first ever Korean song to reach the top of Japan's Oricon Music charts.

Shortly after, fellow Korean artist Rain gave a sold out show to 40,000 fans in Beijing, becoming the first Korean artist to do this. Years later, he also set the bar for Korean artists when he became the first artist to perform a sold out show in Japan's Tokyo Dome as well. Since these successes, K-Pop has just kept climbing in popularity, claiming such achievements as SMTown's Live World Tour in 2010, BIGBANG beating out both Britney Spears and former Eurovision winner Lena Meyer-Landrut for Best Worldwide Act at the 2011 EMAs and 2NE1's album Crush becoming the highest ranking album on the US Billboard charts, debuting at No.61. Not to mention the many millions upon millions of views that K-Pop videos have been racking up over the years on YouTube, prompting Google to launch a K-Pop channel to help people ease into the fandom.
What's more, the Korean Wave shows no signs of slowing down. By now, K-Pop boasts a global presence, selling out multiple shows in multiple countries outside Korea, making the Billboard charts on several occasions and even creating its own internet memes. It begs the question, really, as to whether or not multiple language pop songs will become a standard in the next 20 years, or whether Korean will become the next big craze among language enthusiasts. Doesn't seem like a bad future in my book.
But now for the biggest question of all: Why are you not compiling a playlist of about 200 crazy, colourful Korean music videos right now?! Lucky for you, we at The Arcade are a generous sort. We've set up just a little something to get you started, but feel free to look for extra credit!
Required Listening: