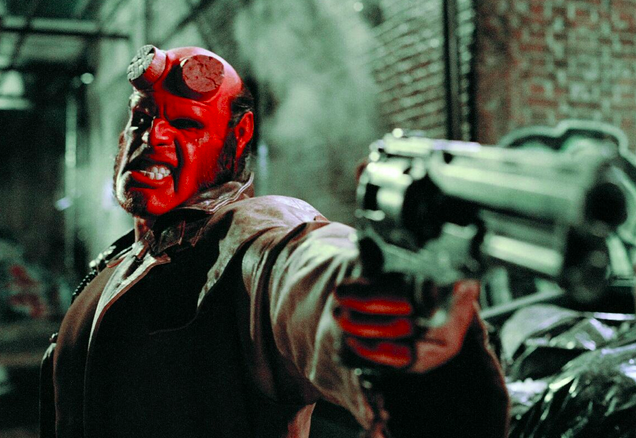 Ron Perlman Pushes For Hellboy 3 Online

About a week ago, Ron Perlman (Sons of Anarchy) tweeted his desire to see the Hellboy films brought to a close with a final act. Since then, that tweet has been favourited over 15,000 times and retweeted nearly 20,000 times. More than that, according to JoBlo.com, "The hashtag has also moved to Facebook where it has been shared over 10,000 times with over 35,000 likes." Bear in mind those numbers were published nearly a week ago. It seems then that JoBlo's Alex Maidy was right when he said, "I would be willing to wager many of you out there would pony up some cash to make it happen."

However, not all are enthused. Writing for Cinamablend.com, Mike Reyes has claims the first two films never attracted sufficient mainstream attention to warrant a sequel, employing the same metaphor as Maidy, who said, "The studios won't pony up the dough to make a Hellboy 3."
It is clear both actor and director (Guillermo del Toro) would love to make the third instalment, however it is also clear that many of us would like them to make good on that shared desire. With the support drummed up online, we may find that they beat the odds.
Did you like Hellboy 1 and 2? Do you hope to see a third film? How do you think they could go about financing the project? Let us know in the comments!