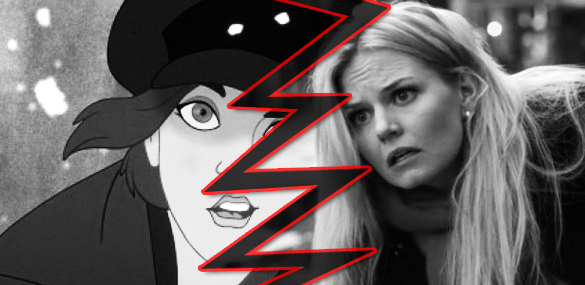 Yesflix/Noflix: Anastasia or Once Upon A Time?
I'm a grown man and I love fairy tales. I love how they evolve as we grow up and how we continually learn more about the story behind the magic. I love seeing real events turned into something magical and magical events brought to real situations. Fairy tales are awesome!
At a recent gathering of the team, the subject of what we're watching/reading/playing came up and a certain someone (who shall remain nameless) mentioned she was watching 'Once Upon a Time', the fairytale inspired show, and straight away I knew I had this week's Noflix, but what could I compare it to?
Yesflix – Anastasia
Céire has already looked at the impact this animated film had on her as a child and now, as an adult, it's safe to say Anastasia is an amazing movie. Anastasia wasn't a Disney movie and as kid I remember being dragged along to see it. Refusing to betray Walt and his pals, how could I turn my back on the House of Mouse? Turns out, I could do it rather easily!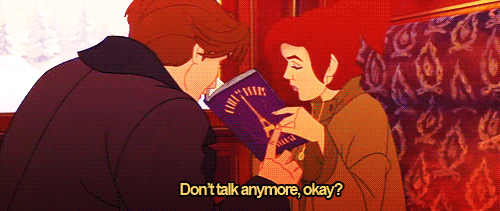 Anastasia is about the fall of the Russian Imperial family, the Romanovs, and the mystery surrounding their youngest daughter Anastasia as the source for this fairytale movie.
A young woman with no memory of her past, a young man dreaming of a fortune and a grief struck grandmother are destined to meet. The real identity of the young orphaned woman must be revealed, but not if the cruel and monstrous Rasputin can finish what he started when he destroys the Czar and his family.
Big musical numbers and lonely ballads make this is a grand animated feature, but it's the character of Anastasia that really brings the whole project together. Anya, who is voiced by Meg Ryan, is an orphan sent out of the orphanage to work, but decides against the fate decided for her and takes her own path. Though hesitant at first, she musters the courage to take the steps needed before crossing paths with Dimitri (John Cusack), and a plan to pass her off as the missing heir to the Romanov family and fortune is hatched. Along the way, Anya finds her feet and is more than a match for her travelling companions and the forces of evil that rise up against her.
This also has one of the best animated musical scenes ever (it's up there with the ballroom scene from Beauty and the Beast), it still gets me every time I listen to it!
Fans of Hercules, Ella Enchanted and Tangled will

LOVE

this!
Noflix – Once Upon A Time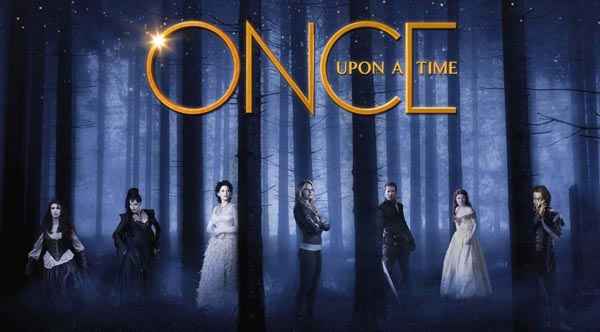 Right, I realize there's a huge audience out there for this show and why wouldn't it? It's got a beautiful cast, it's swamped with fairy tale characters old and new and did I mention the beautiful people? There's one other thing to note; I've only watched about seven episodes out of the current 89 and you may not think that's enough. It's not even 10% but I tried, I tried so hard! I mean, it has two of my favourite things in the whole world, beautiful people and magic, but Once Upon A Time (hereafter abbreviated to OUAT) is just not for me and here's why.
The show is centered around the town of… Storybrooke (…they're not even trying!), a place where the townsfolk are actually from another world, enchanted by a curse to forget their former magical lives and spend an ageless eternity in our world, governed by former witch and now mayor, Regina (Lana Parrilla). Then, in strolls bounty hunter, Emma Swan (Jennifer Morrison), returning the son she gave up for adoption to his mother (who happens to be the Evil Queen) and we learn that the book of tales Emma's son Henry (Jared S. Gilmore) owns is the key to ending the curse.
Emma must face off against some of the worst villains in fairy tale lore if she's to ever have her happy ending…
As a protagonist and the heroine of the show, I thought she was miserable; Morrison failed to add any heart to her character. I found her absolutely impossible to like, although it wasn't just her that grated on my last nerve. I was hoping that Regina, as the Evil Queen, might have some gravitas but she's just as boring and predictable. The roster of characters is bloated every season with Cruella, Peter Pan, Ursula; hell, they've even grabbed Anna and Elsa from Frozen and that hasn't been enough to entice me back!
My problem with OUAT isn't that the story is scattered and more convoluted than any riddle or M. Night Shyamalan twist, it's that it lacks feeling, no matter how hard it tries to force it!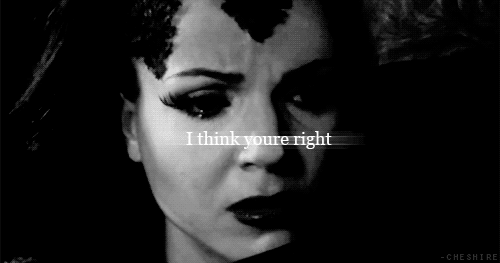 You can't just slap beautiful people on screen, give them a passable script, throw some CGI together and call yourself a fairy tale (we've all seen The Huntsman right?). This is just one fairy tale I refuse to believe in!
Fans of every fairy tale ever made will

HATE

this!
What do you think? Do you agree? Let us know in the comments!
Editor-in-Chief, part-time super villain and hoarder of cats. If you can't find me writing, I'm probably in the kitchen!