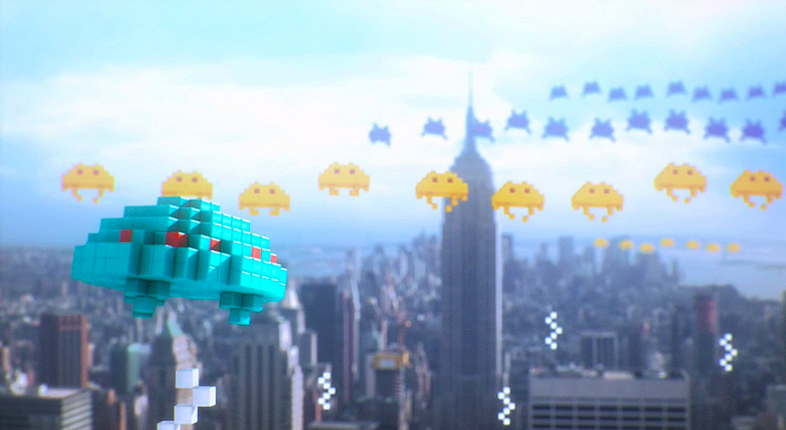 Second Trailer Released For Upcoming Movie 'Pixels'

Alien invasion? Check. Classic video game characters? Check. Peter Dinklage? Double check. Although Adam Sandler projects haven't faired too well in the ratings for the past few years, upcoming film Pixels looks set to change that.
The second trailer for the film has just been released and it looks hilarious. The year is 1982 and NASA has launched a time capsule containing information on human culture and life into space, in the hopes of establishing peaceful communication with extraterrestrials. Unfortunately, the aliens misinterpret classic video games like Pacman and Donkey Kong as acts of war, and attack.
As the earth is pummelled by giant renditions of classic gaming characters, Sandler's character, as well as his rag tag bunch of pals are the only ones who can save the world as they're all former arcade champs (just go with it!). The trailer introduces the rest of the cast which includes Kevin James, Josh Gad and Game of Thrones' Peter Dinklage as a former Donkey Kong champ.
Pixels is set for release on the 24th of July.

What do you think of the trailer? Will you go and see the movie? Let us know in the comments!