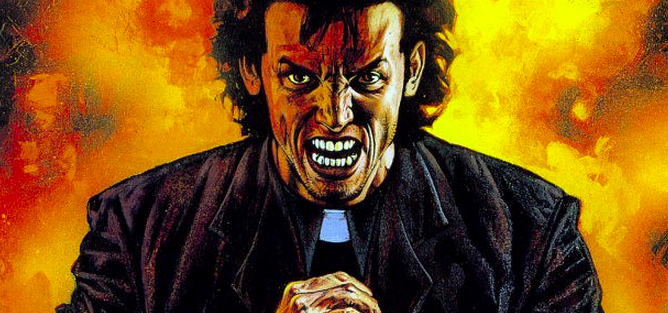 Production Starts On The Preacher TV Show
Any indication that a beloved comic is in production is something to get fan-girl excited about, particularly when it's something as hotly anticipated as The Preacher.
Seth Rogen tweeted an image of a clapperboard offering proof that shooting has started on the show; the board features The Preacher logo and cover art from the 90s series.
I can't believe we are fucking doing this!!!! #Preacher pic.twitter.com/PR0LjZD8wh

— Seth Rogen (@Sethrogen) May 13, 2015

The show stars leading man Dominic Cooper as the title character, Jesse Custer. Alongside him is Joseph Gilgun as Jesse's Irish vampire buddy, Cassidy, with Love/Hate star Ruth Negga as Jesse's girlfriend Tulip O'Hare. Completing the band of beloved characters is Ian Colletti as Arseface and W. Earl Brown as Sheriff Hugo Root, Arseface's father.
Joining Rogen and co-director Evan Goldberg is Bill Pope as cinematographer; he's best known for his work in The Matrix so we think the visuals are in good hands.
The Preacher will premiere some time during AMC's 2016/2016 season so watch this space for more info!
What do you think? Are you excited for this adaption? Let us know in the comments!