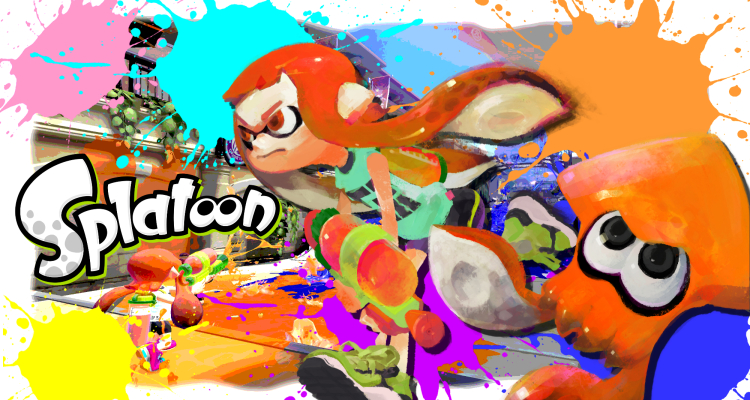 Nintendo Direct May 7th Splatoon Special

The next Nintendo Direct, scheduled for May 7th is going to be a lot more colourful with the episode being dedicated in part to upcoming third person shooter, Splatoon. The promotional campaign is in full swing for this one and everyone at Arcade HQ is kind of excited for this one.
"Splatoon is a wild new game from Nintendo that combines the creative and family-friendly fun Nintendo is known for with ink-spraying, turf-claiming action. Just like Mario Kart changed the way family and friends play racing games together, Splatoon welcomes players of all ages and skill levels to the world of the action shooter.
In the game, players take on the role of the Inklings, customisable characters that can transform into squids at the touch of a button. After splatting opponents and covering a level with colourful ink, players can transform into squids and swim quickly through their own ink or use it to take cover and hide from enemies."
The next Nintendo Direct will air at 10AM ET/2PM GMT.
Editor-in-Chief, part-time super villain and hoarder of cats. If you can't find me writing, I'm probably in the kitchen!