While the Vanity Fair news focused on Star Wars, they didn't forget to mention that another LucasFilm production was in the pipeline for a revival of its own!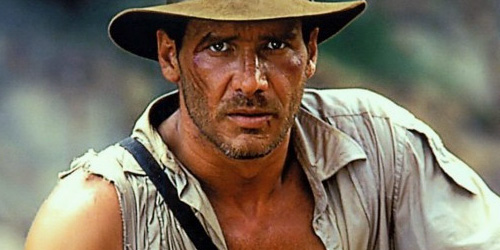 Rumours have been in the air for some time now but, in the most recent issue of Vanity Fair, studio president Kathleen Kennedy finally confirmed a new Indiana Jones movie will be made by Disney:
"In buying the company, Disney also got rights, for better or worse, to less-storied LucasFilm properties, among them Willow and Radioland Murders. A bigger prize is the Indiana Jones franchise."
Kennedy went on to confirm rumors that another Indy movie "will one day be made inside this company…When it will happen, I'm not quite sure. We haven't started working on a script yet, but we are talking about it."
So, in fairness "we are talking about it" is a long long way from the production line but it sounds promising and at least it is on their to-do list.
There have been a few other rumours doing the rounds on this project including talk that Chris Pratt will be taking over the lead role. As more news becomes available we'll keep you posted!
Do you think the time is right to redo Indy?
Are we all still bitter about the Crystal Skull?
Let us know what you think in the comments below!