Killer Frost Confirmed For The Flash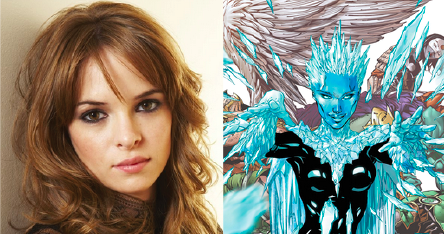 No, we don't mean the weather! Aptly named Caitlin Snow will soon be cooling down Team Flash, as Danielle Panabaker, who plays Snow on the hit series, has confirmed she will play Killer Frost. She revealed this during a Reddit AMA and said, "From the beginning, I knew that Caitlin Snow becomes Killer Frost. And I can't wait to suit up and duke it out with the boys!"
Although she's given us this exciting nugget to chew on for the time being, she didn't announce exactly when she'll be powering up, but hinted that it was going to be soon. We'll all be glued to our screens for next week's finale anyway, but now we have even more to look forward to!
The season finale of The Flash is on the 19th of May.