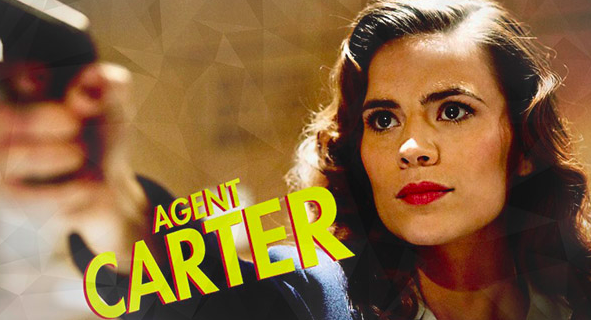 Hayley Atwell: Agent Carter Season 2 Will Be 10 Episodes

According to Agent Carter's star, Hayley Atwell, the hit show will consist of ten episodes, which is two episodes longer than the first season.
Atwell commented on the upcoming season, expected in 2016, during a panel at Comicpalooza in Houston this weekend.
As well as discussing the more general aspects of the show, Atwell answered questions about where she sees the future of her character and what showrunners want to explore with a newly focused Peggy. "It's going to be set in LA," she said at the panel. "And with ten episodes it's going to be a very glamorous, dark world of 1940s Los Angeles."
Over the weekend, Atwell said that playing Peggy is a huge honour and that taking on the role has taught her to be more accepting and more open minded in her own life.
As the first female character in the Marvel universe to front her own show, we think she's doing the character justice.
Agent Carter is set to appear on ABC in January 2016.
What did you think of season one? What do you want from season two?
Let us know in the comments below!