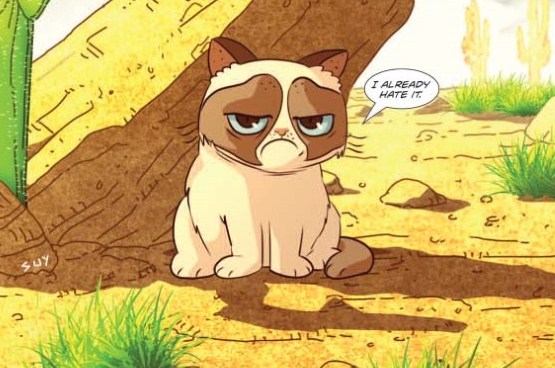 Grumpy Cat Has A Comic On The Way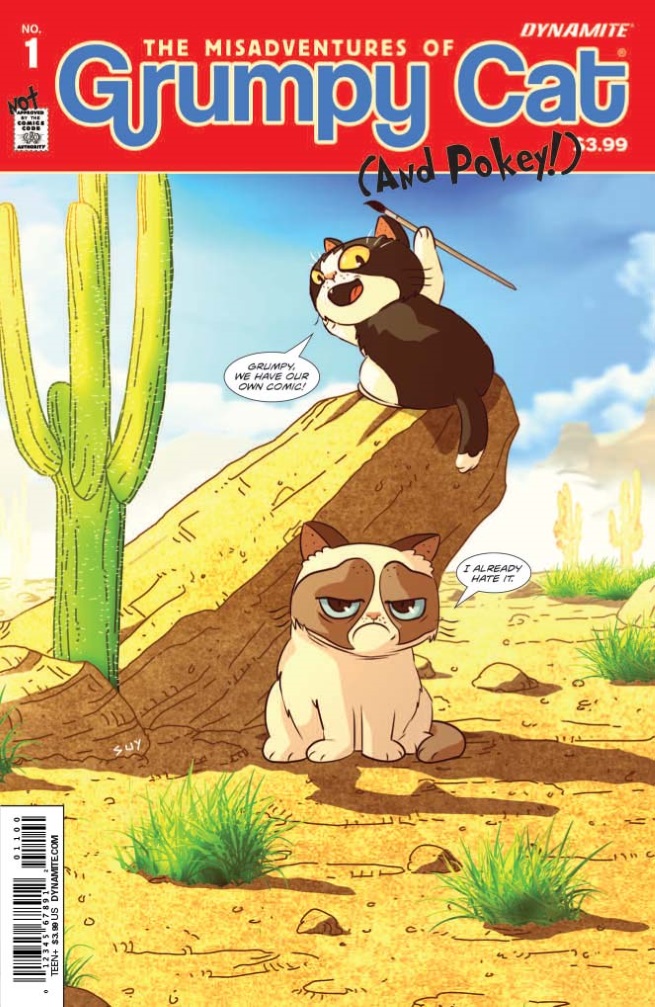 The grumpiest and possibly most famous cat of our time is soon to be featured on the pages of her very own comic book. Dynamite Entertainment is partnering with Grumpy Cat Limited to develop comic books, graphic novels and comic strips featuring Grumpy Cat and her brother, Pokey. The comics will debut as a three-issue miniseries, in autumn this year, which will later be bound into a hardcover graphic novel and available late 2015.
"With her ever-present pout and sassy disposition, Grumpy Cat has won the hearts of people everywhere. I can tell you, we're thrilled, just absolutely thrilled, to bring this adorable curmudgeon's misadventures to the comic world!" says Keith Davidsen, Marketing Manager of Dynamite Entertainment, in a press release. "One of the most important responsibilities for today's comic publishers is creating content that will attract fresh new audiences to experience the wonders of the medium, and Grumpy Cat is the perfect combination of unbearable cuteness, instant fan appeal, and established multimedia presence to make just such a thing happen. If you love the memes, the videos, and that irresistable scowl, then get ready for the wildly fun antics of Grumpy Cat and Pokey in Dynamite's all-new, all-sensational Grumpy Cat comics!"
Dynamite Entertainment's Grumpy Cat comic books and graphic novels will be available to consumers through the comic book specialty market, and its graphic novels will be available at major bookstore chains, online booksellers, and independent bookstores courtesy of Diamond Book Distributors. Grumpy Cat comics will also be available for purchase through digital platforms via Comixology, Dynamite Digital, iVerse, and Dark Horse Digital.
Would you read a comic starring the internet's grumpiest cat? Let us know in the comments!