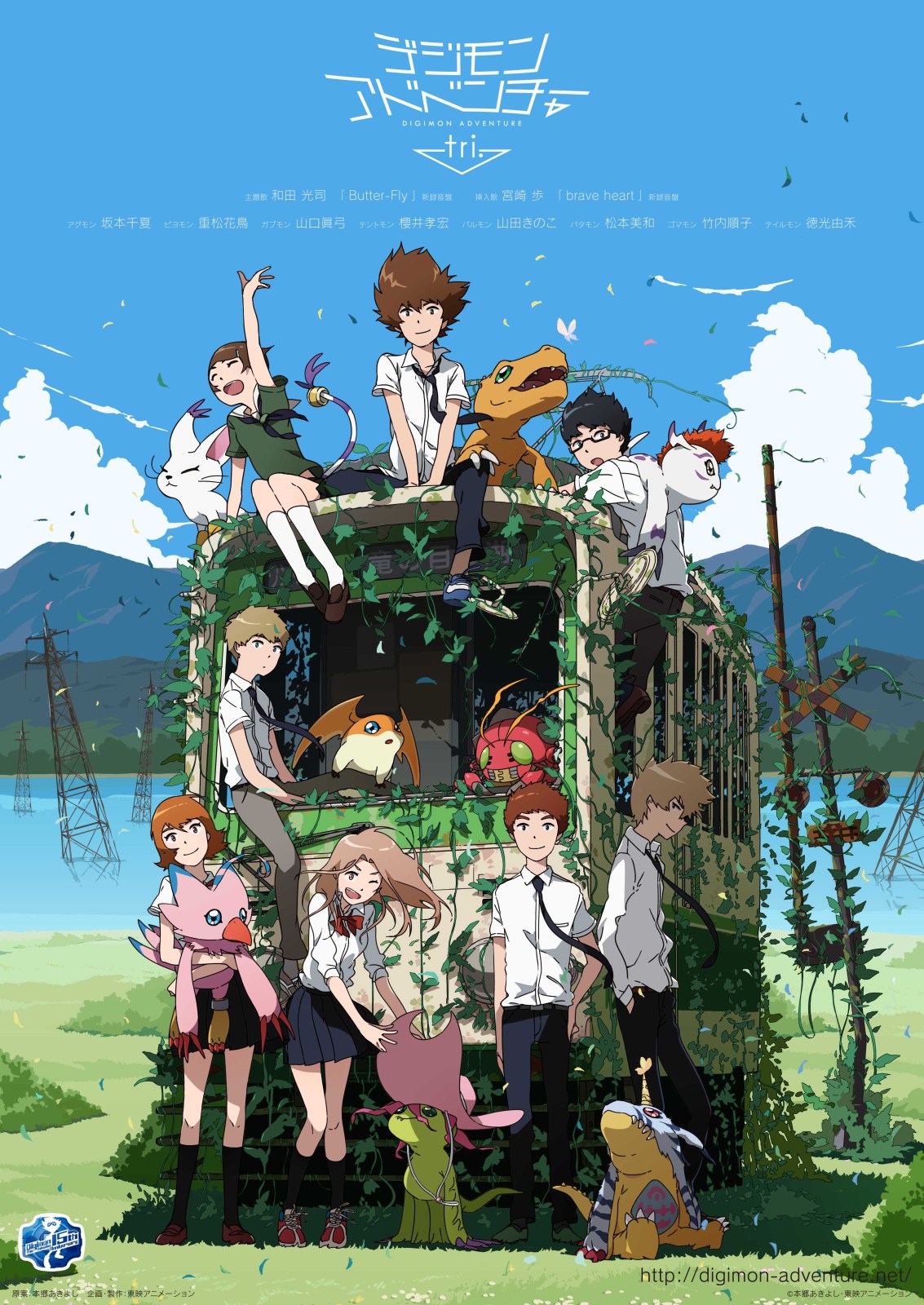 Digimon Adventure Tri To Be Six Part Theatrical Anime
I feel I'll need to duck and cover when people read this news but keep in mind that, as far as I was aware, the continuation of the original Digimon Adventure anime would be airing during the spring anime season.  I share sympathy with you! However, this won't be the case, as it's just been announced that the new anime, Digimon Adventure Tri, will actually be a 6-part film series, the first of which will be released on the 21st of November and is titled 'Saikai' or Reunion.

They've also announced the new voice cast for the upcoming anime in the official trailer. Differing completely from the original voice cast, the anime will have:
Natsuki Hanae as Taichi Yagami
Yoshimasa Hosoya as Yamato Ishida
Suzuko Mimori as Sora Takenouchi
Mutsumi Tamura as Kōshirō Izumi
Hitomi Yoshida as Mimi Tachikawa
Junya Ikeda as Jō Kido
Junya Enoki as Takeru Takaishi
MAO as Hikari Yagami
We have a bit more time to wait before we get to relive our childhoods!