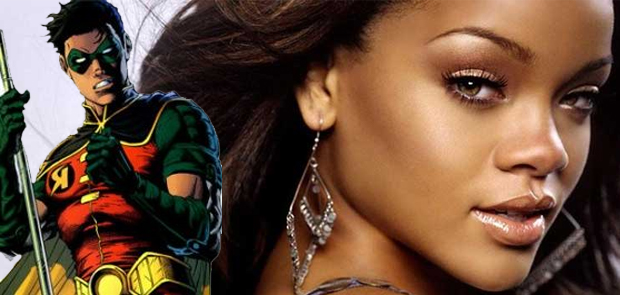 DC's Robin VS. Rihanna In Trademark Issue
Okay, Robin isn't actually in a legal dispute with music icon Rihanna, but the company who own him are, after the pop diva and her company made a move to trademark her real name, Robyn.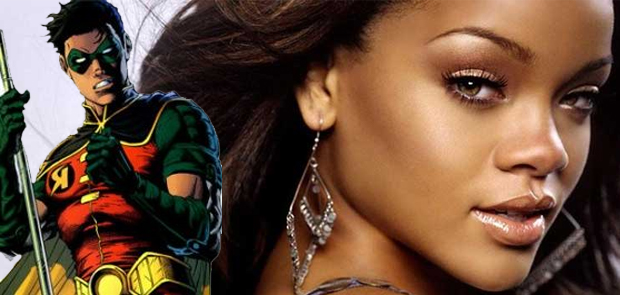 DC Entertainment are currently looking to block Roraj Trade from trademarking the name in an effort to prevent confusion with their character and to prevent a digital magazine 'Robyn' establishing itself under the name. DC are arguing that people "are likely to be deceived into falsely believing" the magazine is associated with their character and company and that it is "likely to cause confusion, cause mistake, or to deceive the public" into buying the magazine as they believe there's a huge crossover in the market.
Where do we begin with this one? Firstly there's a big difference between one half of the Dynamic Duo and the 'Umbrella' singer in that one is a comic super hero and the other is a living, breathing pop star. The letters 'y' and 'i' aren't the same and we're keen to know just exactly how many Rihanna fans are diehard Robin fans! We like the singer, but we thought she was actually called Rihanna… oh well… we'll be sure to let you know just how this plays out!
[via Perezhilton]
Editor-in-Chief, part-time super villain and hoarder of cats. If you can't find me writing, I'm probably in the kitchen!