Style Saturday – Maximoff Fashion Matters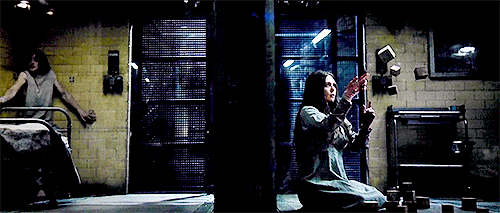 In the first of a double whammy for Style Saturday, we're going full on Avengers mode and I'm here to kick off to very casual, mutants about town looks!
My inspiration?
Why it's my favourite sibling pair, the Maximoffs, Wande and Pietro aka Scarlet Witch and Quicksilver. Fernanda will be by later with a very special look for those of you who want to wear the cool cold steely look but for now lets' look at two inspired looks.
Quicksilver – Casual
Looking at Quicksilver, his costume at first seems a little flat, no flash but practical. Steel and grey blues against black are the polar opposite colours of his sisters blood reds, deep wine colours. For the look I wanted something that can be pulled together from any wardrobe and this look is versatile enough to traverse into men's fashion.
At some point or another we all picked up a pair of black skinny jeans but there's something about these high waisted jeans won't break the budget if you want to grab something new.
The killer price here is the boots; but I wanted to add a little more colour to the ensemble than the flat tones in the hoodie but feel free to swap these out for something in your own wardrobe, just make sure the colour pops.
This is something you'd wear for doing errands, running to class or even just having a lazy day in town window shopping, swap the hoodie for a blouse and the boots for a pair of heels and you've gone and added a bit of smartness to the casual – smasual looks are appropriate for MOST occassions!
Scarlet Witch – Casual
What a surprise my Scarlet Witch look is for men!? Seriously though my love for Wanda knows no limit so forgive me but I wanted this to be a look I'd wear myself. Wanda is known for her dresses, her headband and that intense red colour and I want to try and catch a lot of that in this outfit, which comes in at a very nice €150, so not breaking the bank by any means.
Now your first reaction might be that 'there's not a whole heap of red' in this piece but trust me this works! What red is there will pop against the light grey hoodie shirt and the charcoal denim jeans. The jacket is a must for this as are the shoes which pull it together and really do draw the eye. While you can't walk down the street (well you can but who likes unnecessary attention!) wearing a blood red tiara, the headphones are my homage to her signature accessory.
My favourite part about this outfit? You can take it to another level!
Add an off-white shirt and a black skinny tie and you've got yourself a look for work and if you'd like to keep the colour going then some red leather/bead wristbands can be your own subtle nod to the Scarlet Witch. As with the Quicksilver look I think this would also work for any woman who wants to wear her love for Scarlet Witch on her sleeve, keeping the dark colours for the top and jeans/pants and accentuating the red colours in the jacket and accessories.
Editor-in-Chief, part-time super villain and hoarder of cats. If you can't find me writing, I'm probably in the kitchen!