Naruto Shippuden Upcoming Title to Showcase New Trio
Feeling an empty space since the Naruto manga and anime have come to an end? Well at least you can fill up that void with the upcoming autumn titles NARUTO SHIPPUDEN: Ultimate Ninja STORM 4 for the PlayStation 4, Xbox One and Steam.
Fans that are looking for the true Naruto experience will be ecstatic to see that Young Kakashi and Young Obito are on point and as sharp as ever but there is a missing piece to these two, Rin. For the first time, Rin as a young kunoichi will be a playable character. The trio will be featured in the "Boys' Life Story" chapter of story mode.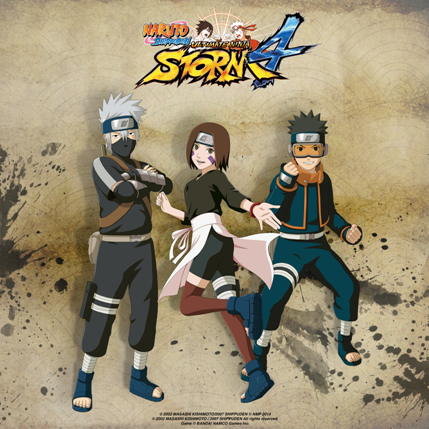 NARUTO SHIPPUDEN: Ultimate Ninja STORM 4 is slated for release in Q3 of 2015. Believe it!