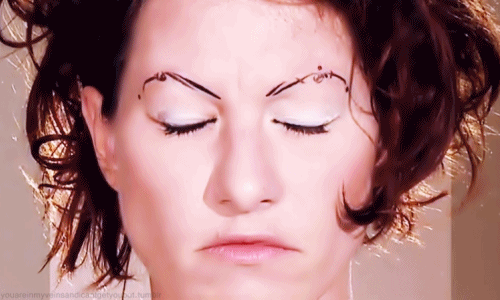 A great deal of my musical taste stems from my girlfriend. Before her my knowledge was quite limited. It's not that I was actively against other kinds of music. On the contrary, I tried several times to get into new music. I started buying a CD a week – randomly – in the vain effort to broaden my library. For the most part it failed miserably. Except for one particular album, which will be on this list.
I'm going to take you on a small journey. From my early days before my eyes were opened to when I couldn't decide what to listen to on my iPod.
Radiohead – Just

Before I met my girlfriend all I knew was Radiohead – to a certain extent. They were nothing short of inspirational. The music just spoke to me. It always gave off a strange atmosphere but it filled me up with such glee. I got goosebumps listening to their tracks. And their music videos were always kick ass.
Animal Collective – Peacebone

Introducing the age of the girlfriend. One fine summer, many years back, a beautiful woman made me a mixed CD because she deemed my musical taste needed work. She was not wrong. Peacebone was the last track on the CD and thus solidified our relationship. I became obsessed with this band. Their stream of consciousness lyrics, their upbeat… beats, their use of overlaying sound effects. I still can't make out what the songs are really about, but who cares.
Neutral Milk Hotel – King of Carrot Flowers Part 1

This album is one of the greatest albums EVER made. And I don't say that lightly. And, how did I come across this band, you might ask? Completely by accident. It was during my phase of picking up random CD's to listen to. When I first played this track I was like, "oh, no, no,no." But then I played it again. And again. And again… You see where I'm going with this. The lyrics are beautifully tragic, hauntingly rhythmic, and Jeff Mangum's voice is heartbreaking.
Amanda Palmer – Runs In The Family

I had never heard of Amanda "F**king" Palmer before. But I was assured I would absolutely fall in love with her. And I did. She has a strong style. She's bold and not afraid to express her opinion. And she signed my girlfriend's boobs. She is one class lady. Seriously, check out her stuff. Did I also mention she's married to Neil "F**king" Gaiman? Yeah! And they're expecting their first child. That kid is going to have an awesome upbringing.
The Mountain Goats – This Year

Finally, we have the Mountain Goats. Oh, my, Thor! When I discovered this band – which was only two years ago – it got me through a tough mid-twenties era. This song, and No Children, helped me so, so much. It gave me inspiration to write, to understand that, even though I'm not at the point where I want to be, there's still time to get there.
Happy Monday Music Listening!