The trailer for the hotly anticipated game, Mad Max, was published online today. Set for an autumn release, the trailer provides a glimpse into the desperate life Max lives after losing everything, and shows the path he must take to survive in the desolate Wasteland.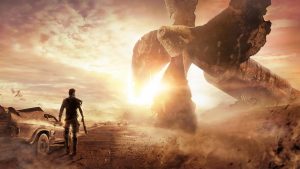 In the game, players get a look at deep car customisation, metal grinding vehicular combat, brutal melee combat and various other cool activities. Players can really explore these features more than ever before, all while completing their quest to build the ultimate survival vehicle, the Magnum Opus, and find safety in the Plains of Silence.
All of the trailer's footage is of actual gameplay and in-game cinematics so if you weren't excited at the start of this post, you will be now!
Mad Max is set for release on September 4th 2015 for PlayStation 4, Xbox One and PC.