In case you missed it; Alan Tudyk and Nathan Fillion have crowd funded nearly $2.8million for the comedy series they're producing and starring in: Con-Man. It follows the lives of two actors on the convention circuit due to their being part of a popular sci-fi series that was cancelled too early and it will have 12 episodes in its first series.
Along with those 12 episodes, Tudyk himself confirmed in a Reddit AMA that his fellow cast members from Firefly will be joining him!
"Everybody has committed to being in Con Man. I don't want to waste their cameos. So, I'm hoping for a second season to put them all in. Right now, it's just Sean and Gina in the first season. Possibly more. The others will be Where's Waldo? type cameos."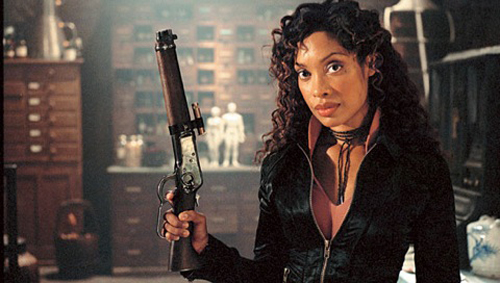 Sean Maher (Simon Tam) and Gina Torres (Zoe Washburne) are already signed on for roles so keep an eye out for them in the first series.
The remaining crew of Serenity will be making appearances in the background and perhaps even in a second series if the show expands to that (fingers crossed).
Not only will the old crew be appearing, but other actors including Battlestar Galactica's Tricia Helfer ('Number 6', Mass Effect's 'EDI') and Michael Trucco ('Longshot') have signed on as well!
Check out the teaser trailer for the series below:

Con Man Teaser Debut from PJ Haarsma on Vimeo.