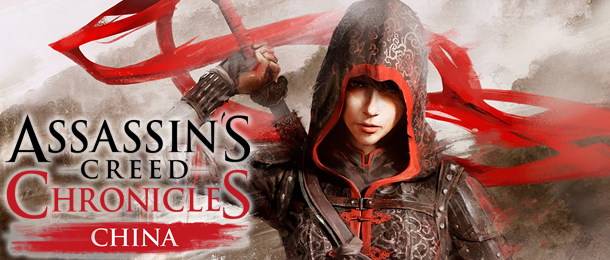 Assassin's Creed Chronicles: China will be available in the states, April 21 and in Europe and Australia on Wednesday, April 22
As if that wasn't good enough news, we've also got a new release trailer from Ubisoft showing gameplay footage of assassinations and offering a glimpse into the story.

Set in 16th-century China, the new Jiajang Emperor has purged all he feels could endanger his throne, including the Chinese Brotherhood of Assassins. Shao Jun, a young member, managed to flee West to train under Ezio Auditore, and has now returned to restore the Chinese Brotherhood.
All die hard and self respecting Assassin's Creedophiles (fans) will remember Shao Jun from the animated short Assassin's Creed: Embers where we see her approaching our crotchety old friend Ezio for guidance. Maybe now we'll finally find out what was in that box eh?
As previously announced, two further Chronicles will follow. The first will be set in India during the 19th-century Sikh Empire with the story set to follow the graphic novel 'Assassin's Creed: Brahman', and another in Russia after the Red October revolution that will link to another set of graphic novels 'The Fall' and 'The Chain'.
Each Chronicle will be priced at $10 USD, and those with the Assassin's Creed: Unity Season Pass will be able to download ACC: China at no extra cost.