Valiant Entertainment – Coming To A Cinema Near You!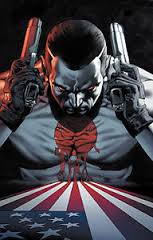 Late last week, Valiant Entertainment, an independent publisher based in New York, announced that new financing by DMG, an entertainment company from Beijing, is allowing Valiant to create their own comic book movie universe. According to The Hollywood Reporter's  DMG CEO Dan Mintz said that "taking a stake in the last independent massive comic universe is a strategic investment for DMG that will produce movies and TV that are both appealing and relevant to a global audience." It is no secret that comic book properties are big business on the big and small screen alike.
So much so that DMG have offered an "undisclosed nine-figure investment" according to Russ Burlingame of Comicbook.com. However, it seem that Valiant may have as much to gain as DMG; Burlingame writes: "DMG's involvement also greatly increases the odds of securing Chinese theatrical distribution for their upcoming film projects."
What are your thoughts? Tell us below.