Style Saturday: Needs More Glitter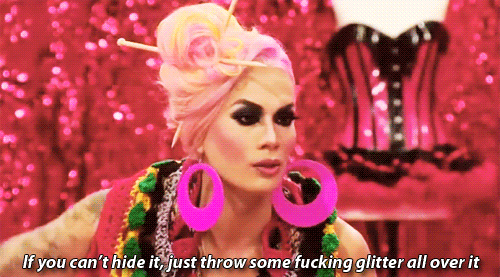 Saint Patrick's Day is gone and past, but for all you party animals that keep celebrating all week (or at least are using it as an excuse to go to the pub daily), I decided to do two festive looks that embrace this holiday and characters I love. Bear in mind they are not everyday makeup looks, but that's what makes them fun.
Poison Ivy
I couldn't leave myplant loving babe out of this one.
For the eyes I used face paints and grease paints in various tones of green and brown. Start by mapping out the outline to define the leaf shape, then fill it in with the darkest colour near the outline, fading into a light green on the lid. Draw in the veining with a dark brown and do detail highlighting around the veins with a light green. Affordable brands like Snazaroo are actually great, much better than Kryolan for pigmentation in their face paints, believe it or not!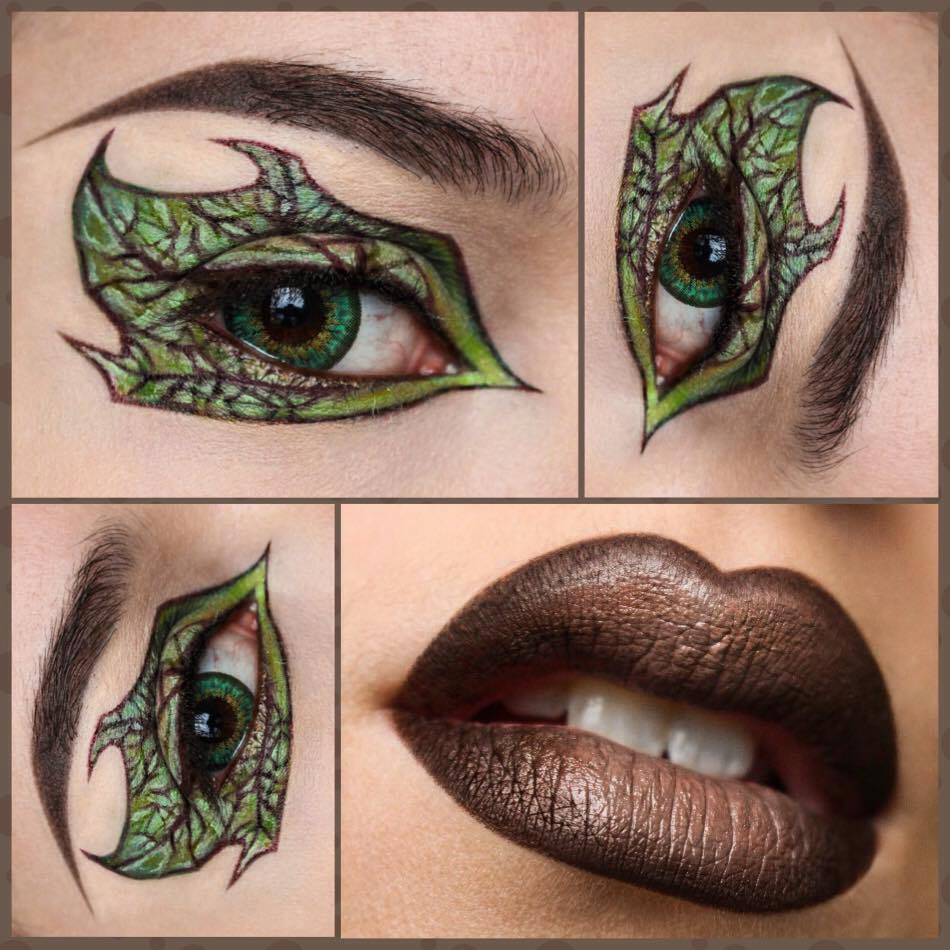 The lips are actually very wearable and very "in" right now. What I used on them is also my best find of the month! I used the Essence eye liner in "Hot Chocolate". Why is it such a find? It only costs €1,89! It glides on incredibly smoothly and evenly, the pigmentation is amazing and the fixation is incredible as well. To do the ombre effect, I dabbed MAC's "Viva Glam Lady Gaga" in the centre and smudged it around.
Rainbow Dash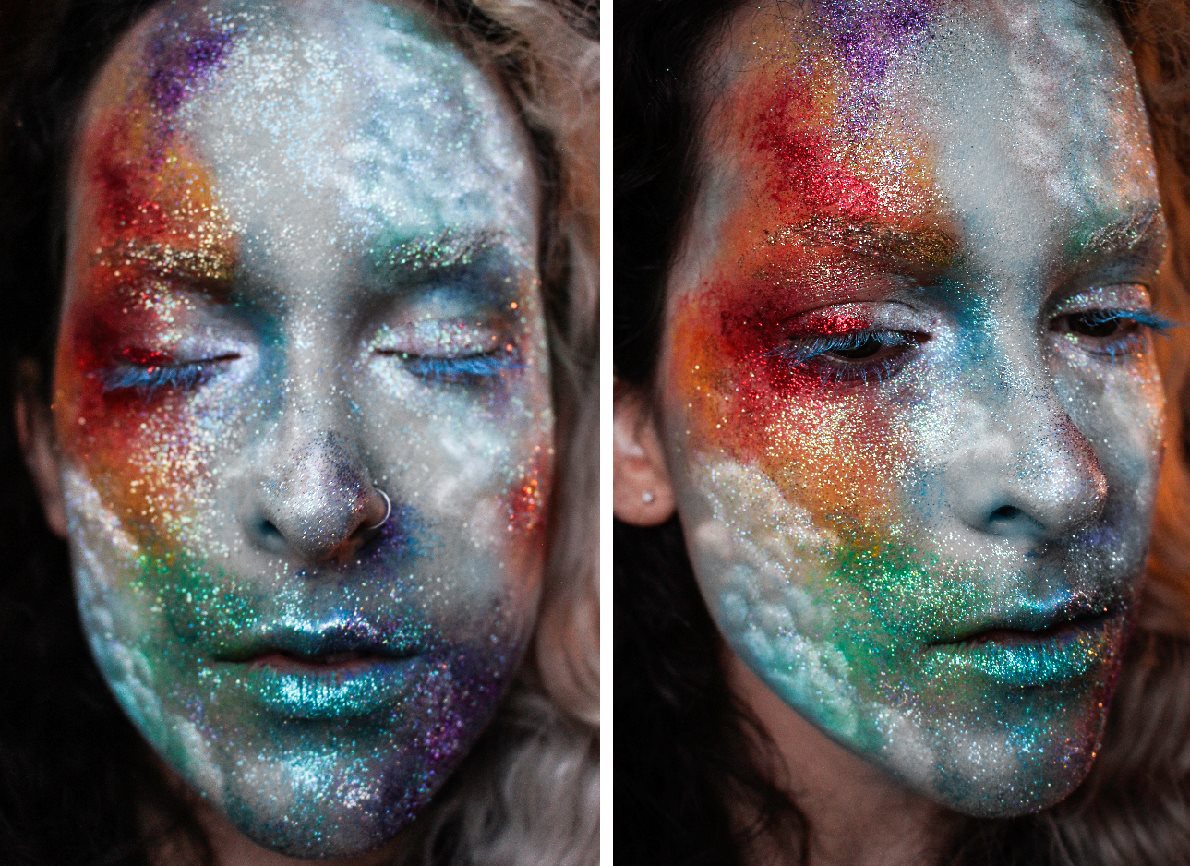 "Rainbow Dash? Huh? Why?!", you might be thinking. But one of the things I immediately think of when I hear "Saint Patrick's Day" is Leprechauns and, therefore, rainbows.
Here I went for a much more abstract look, and since we're meant to be partying, why not throw a heck of a lot of glitter on that face?! Beneath those 5 pounds of glitter is regular face paints sponged on for a painted effect.
You obviously don't have to be covered in glitter like this, but a little glitter is always welcome during festivities.