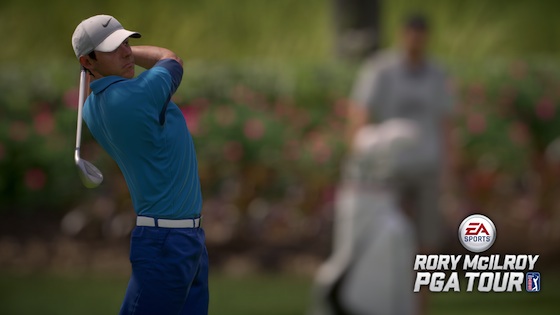 Northern Irish golf legend Rory McIlroy has been tapped by EA as the new face of their PGA Tour game series. The latest instalment of the series is due in June, and McIlroy, a four-time major champion and top ranked golfer, will be on the cover.
"I'm very proud and humbled to see my face and name on EA SPORTS Rory McIlroy PGA TOUR," said McIlroy on the announcement. "This is a great honour, and something I couldn't even dream of growing up playing the sport. I really hope people enjoy the game and I'm very glad I can be a part of it."
The new game will be made on thr Frosbite engine, which will see the most detailed courses in the series' history, including eliminated load times between holes.
EA's Rory McIlroy PGA Tour comes out in June for Xbox One and Playstation 4.