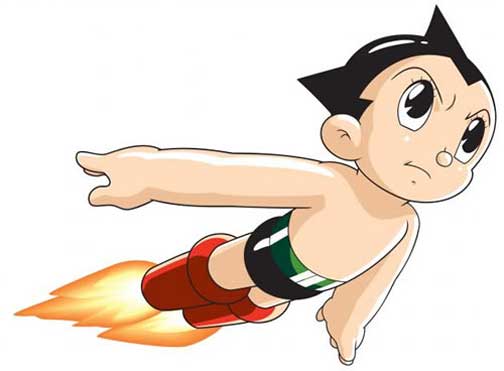 Your favorite robot boy is coming back to the cinema screen with news of a live action Astro Boy live action film coming our way! The news is a little surprising especially when taking into account the that 2009 CGI-animated Astro Boy movie was a flop at the box office but Animal Logic Entertainment  and Tezuka Productions are pushing forward with it.
It's not Astro Boy's first live action film, with the release of a compilation film in 1962 which was made up of episodes from live action TV series.
Currently I don't have a lot of hope for the project, a side from the fact that ALE are mostly known as a special effects house, which obviously would play in a film like this but it takes more than that to pull off a big screen hit, I just don't think it's the right time for Astro Boy to come back!
Who knows though with the director seat yet to be filled, this could be the movie that surprises us all!
Editor-in-Chief, part-time super villain and hoarder of cats. If you can't find me writing, I'm probably in the kitchen!