Digimon Adventure tri release Yamato and Gabumon Visuals
If Digimon fans are anything like me they are dying waiting for this new series to air so they can sink their teeth right into their childhoods again and relive the prodigious nature of the Digimon world again. Well we may be a bit off from getting the series but the April issue of V Jump will be publishing the character designs for Yamato Ishida or Matt as we all knew him and Gabumon as they will look in the series.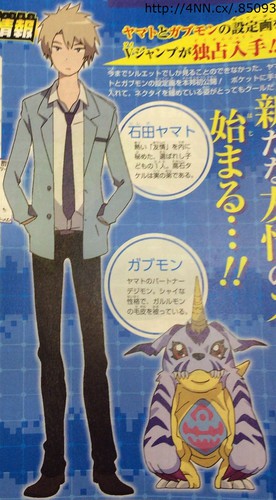 No major changes for the characters bar the fact Yamato no longer has his gravity defy mop of hair but still the look of he is too cool for school so that completely makes up for it and like Agumon who was revealed earlier there has been mo change to Gabumon.
Now hold onto your hats digi-destined, Digimon Adventure Tri will premiere in April as part of the anime spring season.