Style Saturday: Villainous Chique

Winter may be only a few months away from being a distant memory, but it's still cold and blowy enough out there to take the nipples off your Batsuit.
In honour of my first Style Saturday I've decided to show some love for some of our more stylish Villains this Winter. These folks have hearts as chilly as the January breeze but they've got fire when it comes to fashion. Today I'm going to show you how you can get your very own cruelty-free Cruella De Vil and how to make Heath Ledger's joker look all too serious.
All of this with the last of the Christmas pennies in mind.
Cruella de Vil

Faux fur is the name of the game to keep you warm and super stylish this Winter.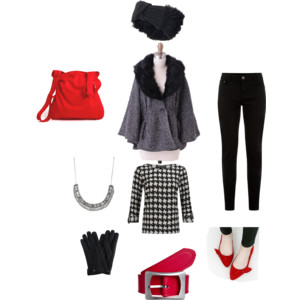 A simple black and white blouse, slim line black jean paired off with chunky red belt and snuggled underneath this statement faux fur collared cape coat will give a structured, slimming and elegant silhouette. Don't forget the faux fur headband to keep the head toasty and pair it with some red flats to match the belt. You'll be hitting the De Vil? Maybe delish.
Accessorize if you want with some classic black gloves, a soft, oversized red shoulder bag and necklace. Easy enough to locate in any Penny's at a fraction of the cost elsewhere.
The Joker was a man with style. His own style, mind you, but style none the less. Not many of us will be able to pull off a purple suit with green waistcoat or even if we were, we'd have no chance of making it current. Fear not. I've toned down some of the colours and given it a makeover for the less psychopathic man.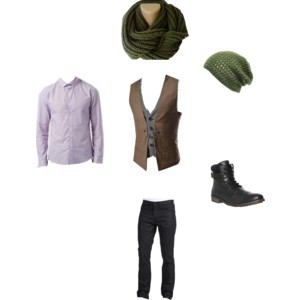 Comfort, affordability and the ability to customize to your own tastes.
This outfit can be paired with the slouchie beanie, as in the photos, or with any number of hats. Try swapping out those slender jeans to something of a wider leg and it will still be bang on, looks wise. There's a hundred ways to make this outfit yours without losing the essence.
Don't like the infinity scarf? With these tones, almost any old scarf out of the wardrobe will look fabulous.
Boots – €41 Jeans – €34 Waistcoat – €29 Shirt -€ 7.60 Scarf – €33 Hat – €17
Total = €161.60