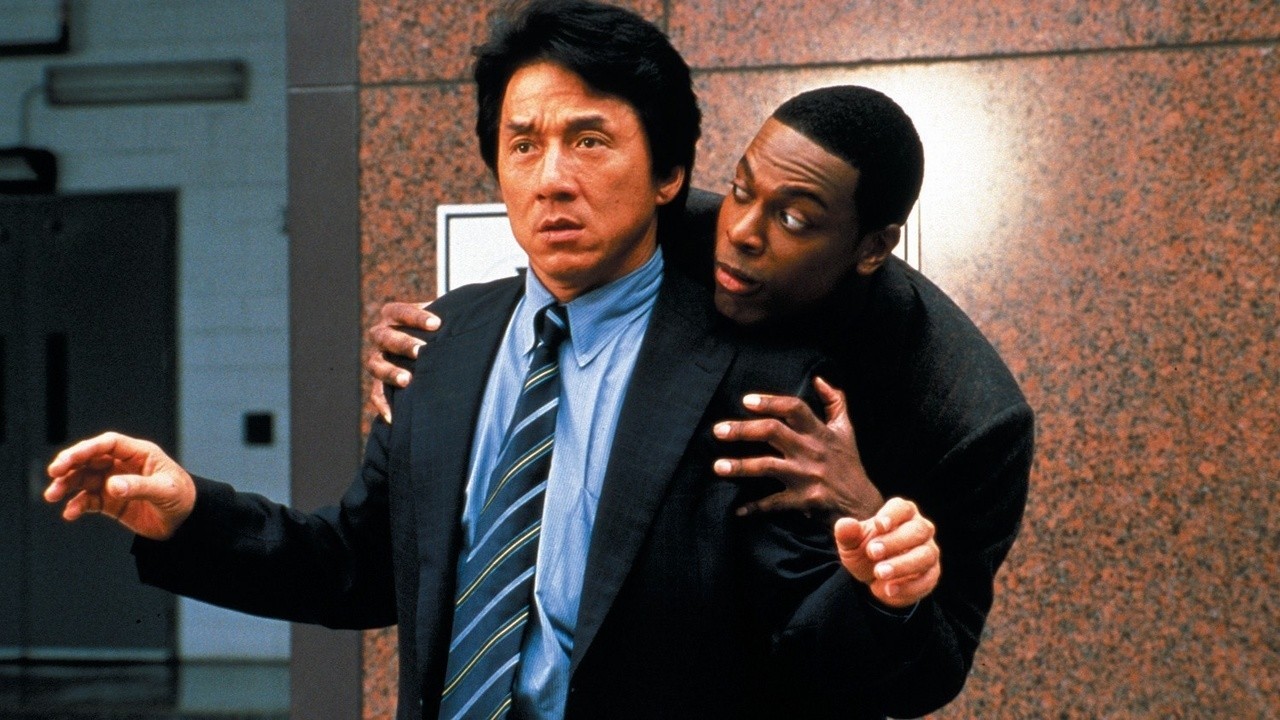 More late 90s goodness for us to feast on, Rush Hour is coming back! Well, kind of. Courtesy of Scrubs creator Bill Lawrence, the Christ Tucker/Jackie Chan action-comedy is coming to the small screen with a pilot greenlit from CBS. As of now, details are relatively unknown, but the film series has stalled after an ill-fated third film in 2007 showed people weren't quite ready for more mushu.
The official synopsis reads: "A stoic, by-the-book Hong Kong police officer is assigned to a case in Los Angeles where he's forced to work with a cocky African-American LAPD officer who has no interest in a partner."
The pilot will be written by Bill, whose work on Scrubs speaks for itself, and he along with Black McCormick, of Cougar Town fame, will produce, while Brett Ratner, the film series' director, will executive produce. Chris Tucker and Jackie Chan's replacements have yet to be announced.
More good buddy cop action is always welcome, but perhaps a fresh slate rather than an existing franchise would have been nicer. Lets see where this goes!