Yogscast Charity Livestreams 2014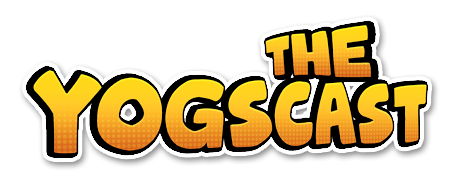 It's the first of December, and for Yognau(gh)ts that means one thing: Christmas livestreams!
You can find  the Twitch page here! [follow to be notified when live]
Each year, members of the Yogscast stream every night for the month of December to raise money for some very deserving charities. This year, their chosen charities are:
Doctors without Borders/MSF: "Medical aid where it is needed most. Independent. Neutral. Impartial."
Fauna & Flora International: "We are a proven conservation innovator that continues to make a lasting impact on global biodiversity – the variety of life on Earth."
Special Effect: "We put fun and inclusion back into the lives of people with physical disabilities by helping them to play video games."
End Polio Now: "Polio has been reduced by 99%. We are closer than ever to ending this crippling disease forever. Join Rotary on World Polio Day for a live global update on polio eradication."
You can donate in any of the following ways:
Humble Bundle page here
Charity jumpers here [1st batch sold out, 2nd batch nearly gone and shipping Dec 8th]
Full stream schedule can be found on the Yogscast Subreddit.
Last year, viewers raised over $1,000,000 for these charities and we're hoping to push the total even further this year! The streams kick off tonight with what's titled as 'Simon and Lewis watch Jingle Cats for 6 hours'. Viewers of previous streams will know just how accurate of a description this is of what's to come!


Other streams I'd recommend looking at are tomorrow and Wednesdays streams. Tomorrow we have 'Drunk Farming' with Sjin, Duncan and Lewis. This was the highlight stream last year as the guys very drunkenly played Farming Simulator for hours. Wednesday gives us 'Wonderful Onesies' with Hannah, Kim and Simon. Hopefully some horror games while the trio show off their amazing pyjamas.



Saturday 13th gives us 'Adventure Book' with Lewis, Simon and Teutron. Watch as Lewis and Simon adventure while poor Teutron tries to draw it as it happens. Another recommendation would be 'Nilesy's Protessional Strem' on the 17th. We'll have footage from his cat, some dulcet Scottish tones and general loveliness.


The 18th is what we're all really waiting for though. Why, you ask? Simple. The Dream Team. The Dream Team consists of InTheLittleWood, Sparkles* and of course, Sam Strippin. Why are we excited for this stream? One reason: